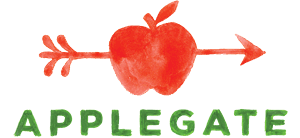 Cheesy Quinoa Zucchini Boats
Compared to many stuffed veggie recipes, these protein-rich, gluten-free stuffed zucchini are bright and very fresh tasting. Pair this colorful number with a crisp green salad or sautéed spinach. The boats can be assembled 1 day ahead and refrigerated until ready to bake.
Ingredients
3 tablespoons olive oil, divided
4 medium zucchini
1 cup cooked quinoa
1 tomato, seeded and finely chopped
8 kalamata or other black olives, chopped
2 tablespoons chopped fresh parsley, plus more for garnish
Kosher salt and freshly ground black pepper
Instructions

Preheat the oven to 400°F. Drizzle 1 tablespoon olive oil over the bottom of a 9x13-inch baking pan.
Cut the zucchini in half lengthwise and scoop out the inside flesh, leaving a ¼-inch-thick shell all around. Chop enough of the flesh to measure ¾ cup (discard the rest) and add to a mixing bowl, along with the quinoa, shredded cheese, chopped tomato, olives, 2 tablespoons parsley and 1 tablespoon olive oil. Season the mixture with salt and pepper and mix well to combine.
Season the insides of the zucchini boats with salt and pepper then fill with the quinoa mixture. Arrange the filled boats snugly in the baking pan. Drizzle the boats with the remaining 1 tablespoon olive oil.
Add ¼ cup water to the pan then cover the pan with aluminum foil. Bake until the zucchini boats are tender, 25–30 minutes. Remove the foil and continue to bake until the tops of the zucchini boats are golden, 8–10 minutes.
Remove from the oven and serve warm, garnished with extra parsley.