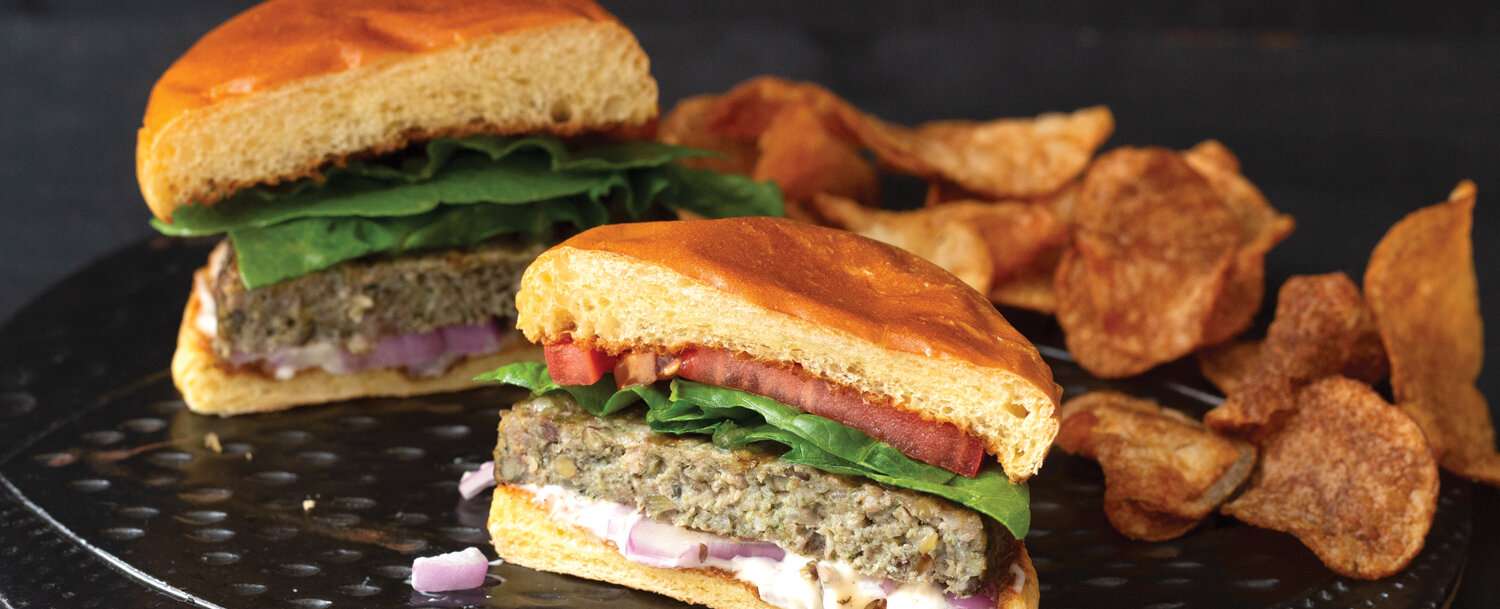 Don't mess with the classics -- except to swap in a veggie-loaded beef burger for the traditional all meat one. One taste, and you'll be hooked.
Serves 4 | Total Time: Less Than 15 Mins
Instructions
Cook the burgers according to package instructions.
Spread the toasted buns with the mayonnaise and top with the burgers, lettuce, tomato and onion.
Serve at once.