Cranberry-Glazed Turkey Meatballs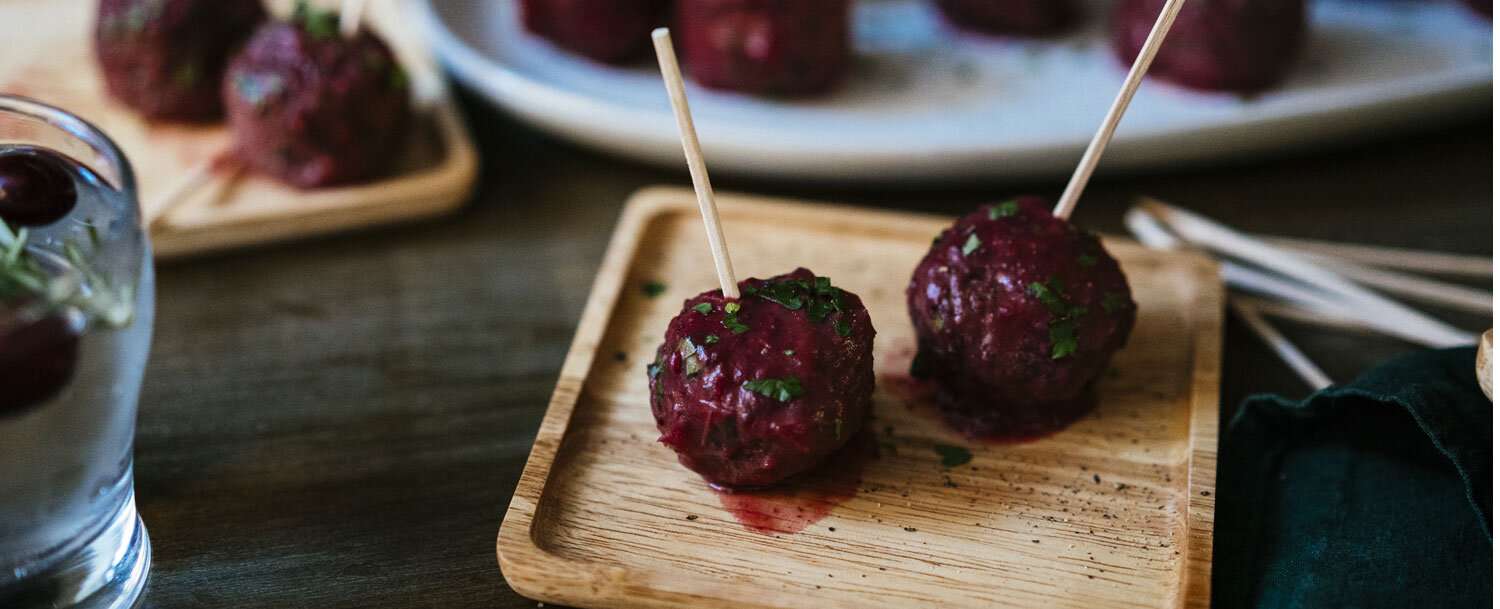 APPLEGATE® WELL CARVED™ meatballs are delicious morsels that heat up in a flash. Simmering them in cranberry sauce adds a bright, tangy glaze. If you don't feel like making your own fresh sauce, simply open a can of cranberry sauce and add a splash of orange juice.
Serves 6-8 | Total Time: Less Than 60 Mins
Ingredients
1½ cups fresh cranberries
1 cup freshly squeezed orange juice
2 - 4 tablespoons maple syrup, or to taste
1 teaspoon hot sauce
Kosher salt
2 (10-ounce) packages Well Carved™ Mediterranean Style Meatballs
Chopped fresh parsley, for garnish
Instructions
In wide saucepan over medium heat combine cranberries, orange juice and maple syrup. Bring to a boil. Reduce heat to simmer. Cook 10 – 15 minutes or until berries have all popped. (If you like, use an immersion blender to blend cranberries to a smooth sauce.) Stir in the hot sauce and season with a pinch of salt.
Add the frozen meatballs to the sauce and simmer gently until heated through, about 15 minutes. Serve at once.