Mediterranean Style Turkey Meatball Mezze Platter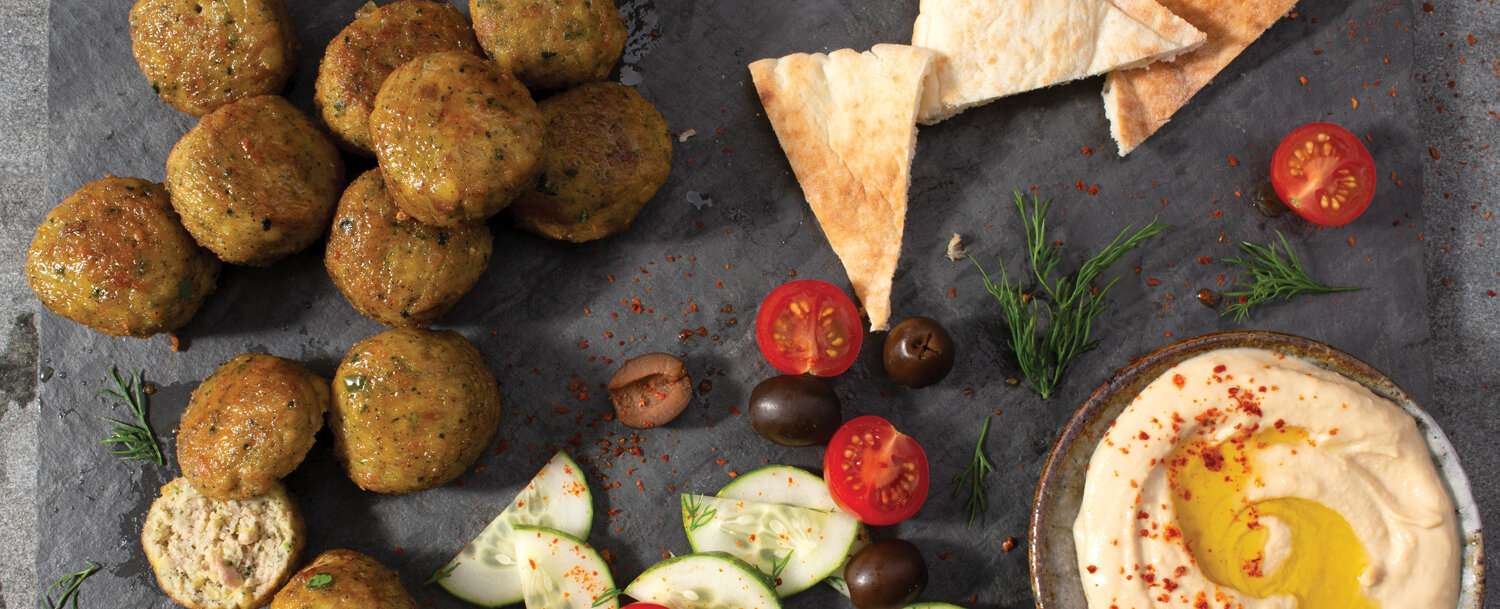 This Mediterranean platter delivers the fun AND flavor.
Serves 4 | Total Time: Less Than 15 Mins
Ingredients
1 (10-ounce) package of Well Carved™ Organic Mediterranean Style Meatball
1 cup hummus
1 tablespoon olive oil
Kosher salt and Aleppo or crushed red pepper flakes
4 small pitas, toasted and cut into wedges
1 cucumber, halved lengthwise and sliced
1 cup cherry tomatoes
1/2 cup black olives
Fresh dill, for garnish
Instructions
Cook the meatballs according to package instructions.
Spoon hummus into a small bowl and drizzle with the olive oil and season with a light sprinkle of salt and Aleppo pepper.
Transfer the meatballs to a platter along with hummus, pita wedges, sliced cucumbers, tomatoes and black olives.
Season the vegetables lightly with salt and Aleppo pepper.
Garnish with fresh dill.