Steamed Buns with Pork Meatballs and Pickled Cucumbers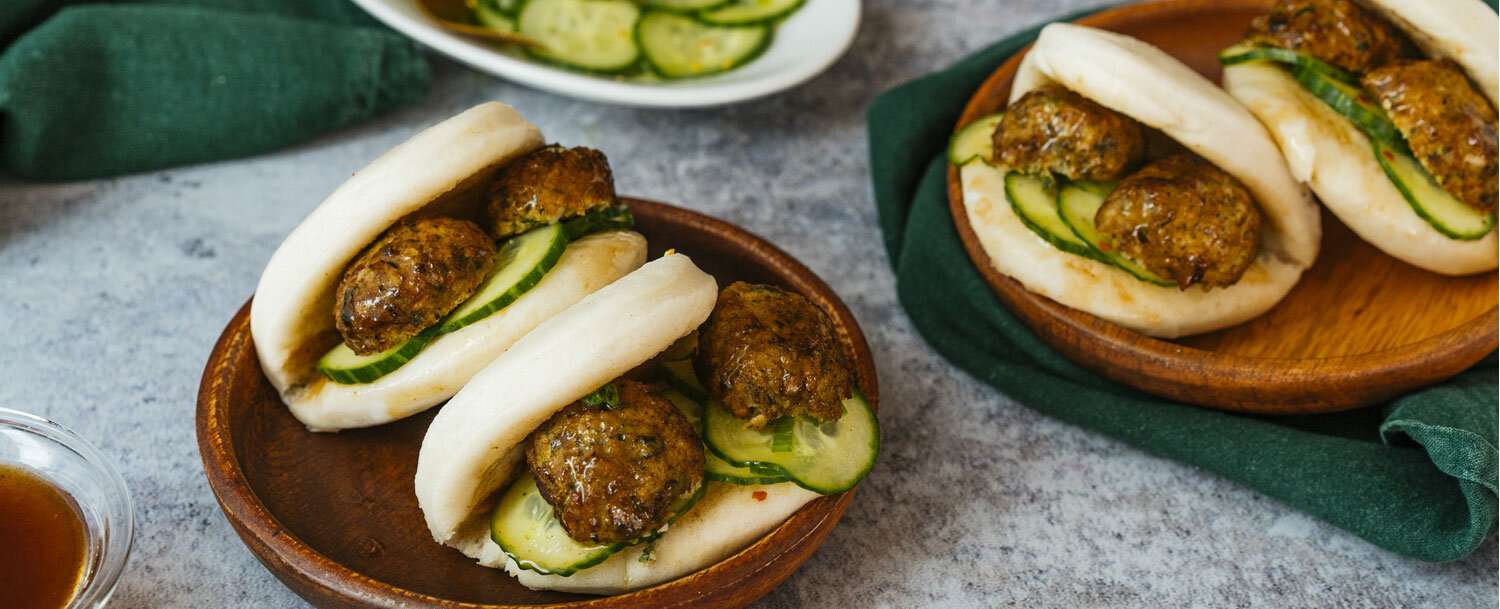 These sweet and savory bites make a great appetizer or light meal. Look for steamed bao buns in Asian supermarkets or large grocery stores; they should be labeled "double buns" for the way they fold over. They're great to have stashed in the freezer.
Serves 6 | Total Time: Less Than 15 Mins
Ingredients
Half of an English cucumber, very thinly sliced
2 scallions, finely chopped
1 tablespoon rice vinegar
¼ teaspoon kosher salt
Pinch of crushed red pepper flakes
1 (8-ounce) package WELL CARVED™ Organic Asian Style Meatballs
12 frozen double bao buns
Plum sauce, for brushing
Instructions
Combine the cucumber, scallions, vinegar, salt and red pepper flakes in a bowl and toss gently. Set aside.
Cook meatballs according to package instructions. At the same time, reheat the bao buns according to package instructions (either by steaming or microwaving them).
To assemble, brush the insides of the bao buns with some plum sauce and fill with a meatball (they may fit better if you cut them in half) and a few slices of pickled cucumber. Serve at once.