WELL CARVED™ Organic Grass-Fed Beef Burger Chili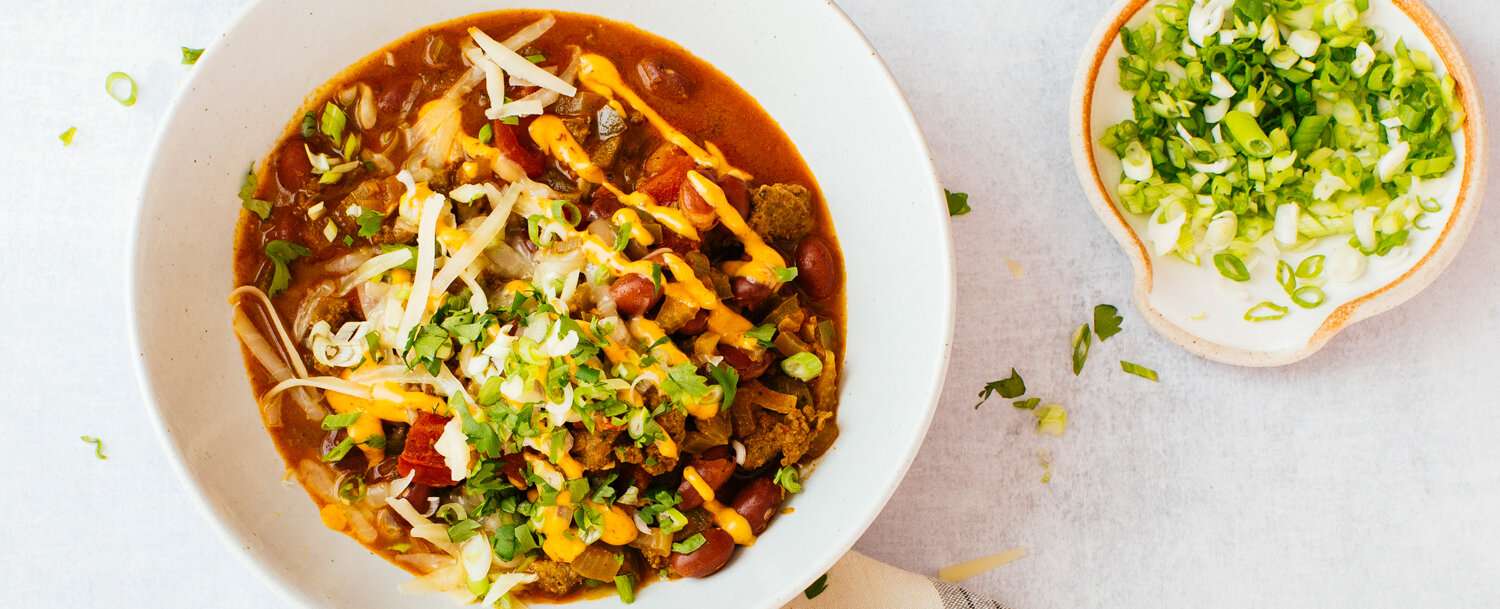 This chili, made with Well Carved™ Organic Grass-Fed Beef Burgers, is loaded with veggies and beans, but still delivers classic chili flavor and satisfaction.
Serves 4-6 | Total Time: Less Than 60 Mins
Ingredients
2 tablespoons olive oil
1 large yellow onion, chopped
3 celery ribs, chopped
1 bell pepper, seeded and chopped
3 garlic cloves, finely chopped
1 jalapeño, seeded and finely chopped
1 (15-ounce) package Well Carved™ Organic Grass-Fed Beef Burgers
¼ cup chili powder
½ teaspoon kosher salt
½ teaspoon freshly ground black pepper
1 (15-ounce) can diced tomatoes
2 (15-ounce) cans beans, such as pinto, kidney or black, drained
3 cups water
Shredded Monterey Jack or Cheddar cheese, for serving
SIETE Traditional Hot Sauce, for serving
Chopped scallions, for serving
Chopped cilantro, for serving
Instructions
In large pot over medium heat, heat oil.
Add onion and bell pepper; cook, stirring occasionally, 8 to 10 minutes, or until softened.
Add burgers. Cook, breaking up with wooden spoon until cooked and crumbled.
Stir in chili powder, salt and pepper. Add tomatoes, beans and 3 cups water.
Simmer, stirring occasionally, 25 to 30 minutes or until thickened.
Serve chili with cheese, crema, hot sauce, scallions and cilantro.