WELL CARVED™ Organic Grass-Fed Beef Burger Spicy Smashed Cheeseburgers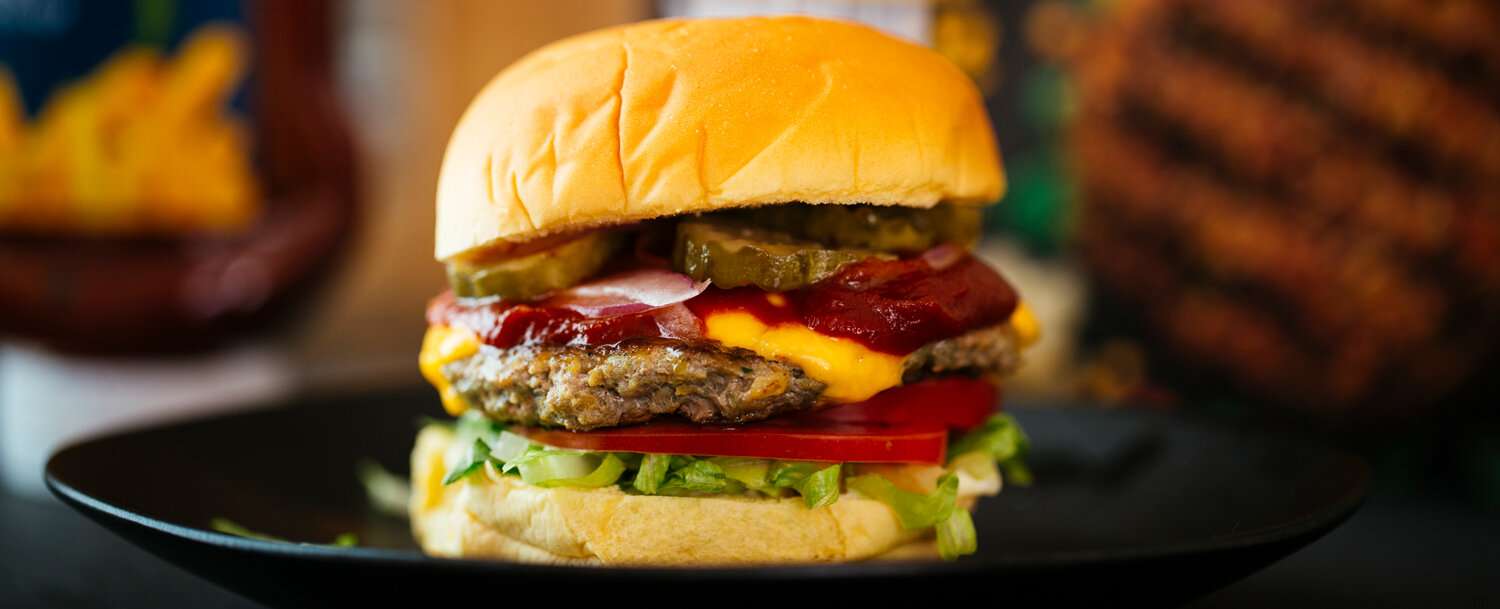 Well Carved™ Organic Grass-Fed Beef Burgers take well to smashing - that is, getting seared in a hot skillet and then flattened with a spatula and topped with cheese. Go all the way with plenty of crisp lettuce, juicy tomatoes, onions, pickles and spicy ketchup.
Makes 4 burgers | Total Time: Less Than 30 Mins
Ingredients
1 tablespoon olive oil
1 (15-ounce) package Well Carved™ Organic Grass-Fed Beef Burgers
4 slices American cheese
4 potato buns, split
Mayonnaise
Shredded romaine or iceberg lettuce
Sliced ripe tomatoes
Thinly sliced red onions
Dill pickle chips
Instructions
Heat large cast iron skillet over medium-high heat almost smoking. Brush with olive oil. Add burgers to skillet. Cook, turning once and flattening with spatula until cooked through.
Top with cheese and continue to cook until cheese is melted.
Spread mayonnaise on bun bottoms. Add lettuce and tomatoes. Top with burgers, onions, pickles, spicy ketchup and bun tops.
Serve immediately.