Burritos with Corn, Black Beans & Sausage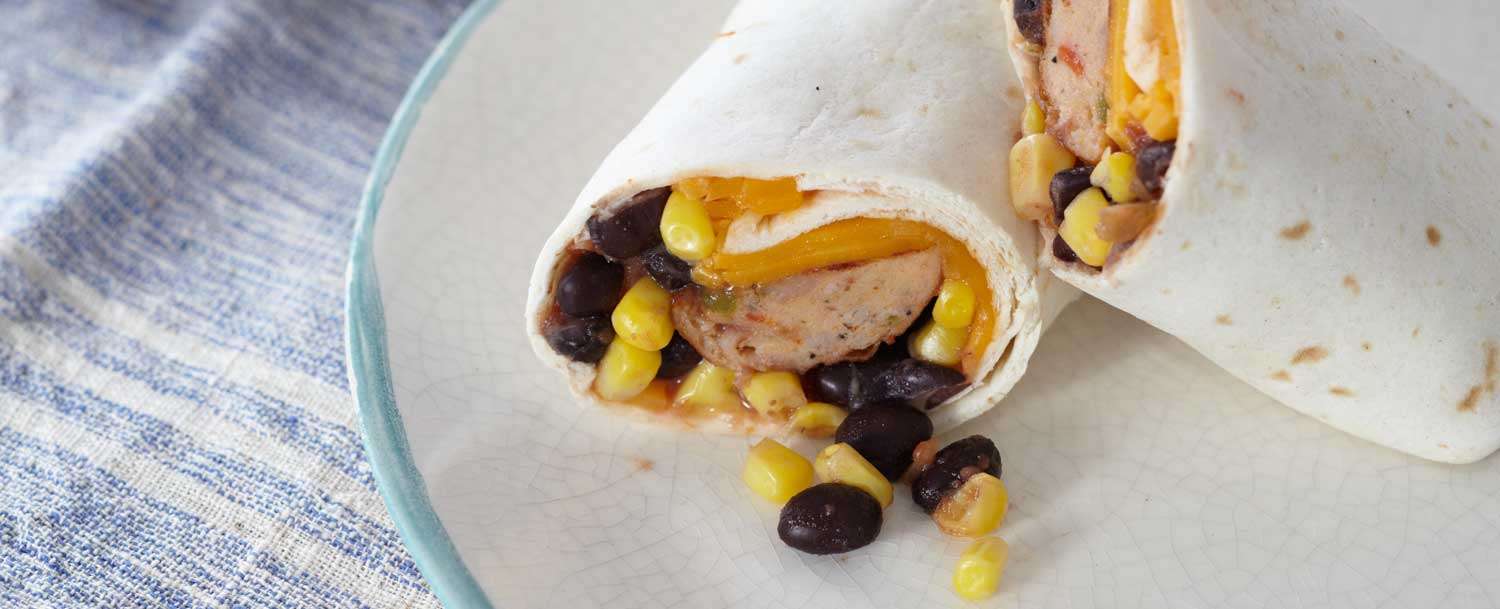 These tasty burritos made with chicken or turkey sausage make a delicious, on the go treat.
Makes 8 | Total Time: Less Than 15 Mins
Ingredients
1 12 oz. package Applegate Organics® Fire Roasted Red Pepper Sausage
5 oz. organic black beans, rinsed & drained
1 cup defrosted organic sweet corn nibblets
1 cup organic medium salsa
1/4 teaspoon ground cumin seed
1/4 teaspoon sea salt 
8 burrito tortillas
Instructions
Mix beans, sweet corn, salsa and cumin and salt together in a bowl.
Put approx. 1/3 cup of filling in the center of each tortilla.
Split the sausages in half lengthwise and slice the halves into approximately 1/8 inch slices. Place slices of sausage on top of the filling.
Lay a slice of Applegate Cheddar Cheese on top of sausage.
Wrap burrito by bringing one end over the top, then both sides over the top, and finally folding the burrito over on top of the last edge, so the weight of the burrito holds the ends closed.
Place in a 400° pre-heated oven and bake for 10 to 12 minutes.
Take out and serve with your favorite salsa, guacamole or roasted pepper coulis.