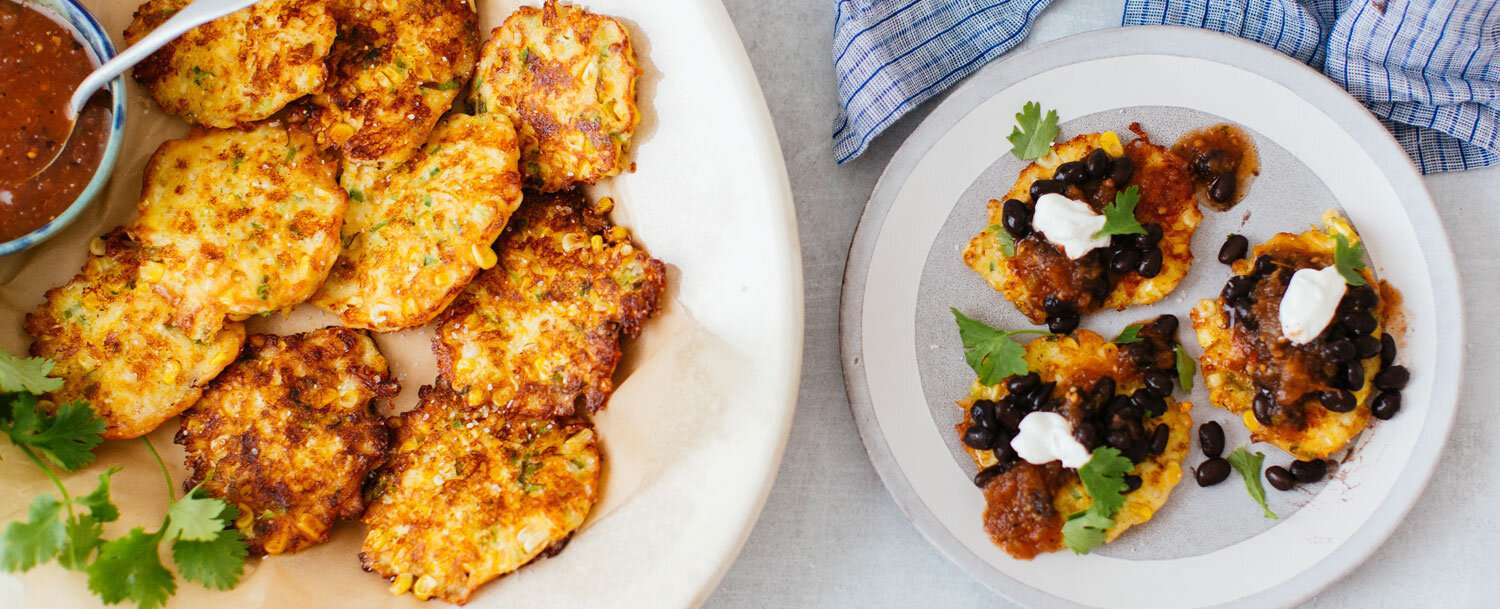 These quick gluten-free griddle cakes are infinitely adaptable: Make these when summer corn is at its peak, or use frozen corn in the depths of winter. Or use other vegetables all together: finely chopped broccoli or cauliflower is delicious, as is shredded zucchini or carrots (just take the time to drain any shredded veg well before adding it to the batter). Want a little extra savor? Stir some chopped cooked Applegate Naturals® Sunday Bacon® Brand into the batter. We like to serve these fritters with black beans, good salsa and sour cream. Leftovers are great for breakfast with a fried or poached egg on top.
About 2 dozen fitters | Total Time: Less Than 60 Mins
Ingredients
3 cups corn kernels (from 3 medium ears)
4 scallions, chopped
1 jalapeño, seeded and finely chopped
1 heaping cup Applegate Organics® Mild Cheddar Cheese
3 large eggs, lightly beaten
½ cup heavy cream
½ cup cornmeal
½ teaspoon baking powder
½ teaspoon kosher salt
Vegetable or olive oil, for frying
Instructions
Stir together all the ingredients except the vegetable oil in a mixing bowl until well combined. Let batter rest for at least 10 minutes (or refrigerate up to 1 day) before frying.
Heat a thin layer of oil in a large cast-iron or nonstick skillet over medium heat. Working in batches of 5 or 6, drop 2 tablespoons of batter per fritter into the hot skillet. Cook until undersides are golden brown, 3–4 minutes, then flip. Continue to cook until second side is golden brown, about 2 minutes more. Transfer to a wire rack to drain (keep warm in a low oven, if you like).
Continue with the remaining batter, adding more oil between batches if needed.
Serve warm.