Fig, Goat Cheese and Prosciutto Flatbread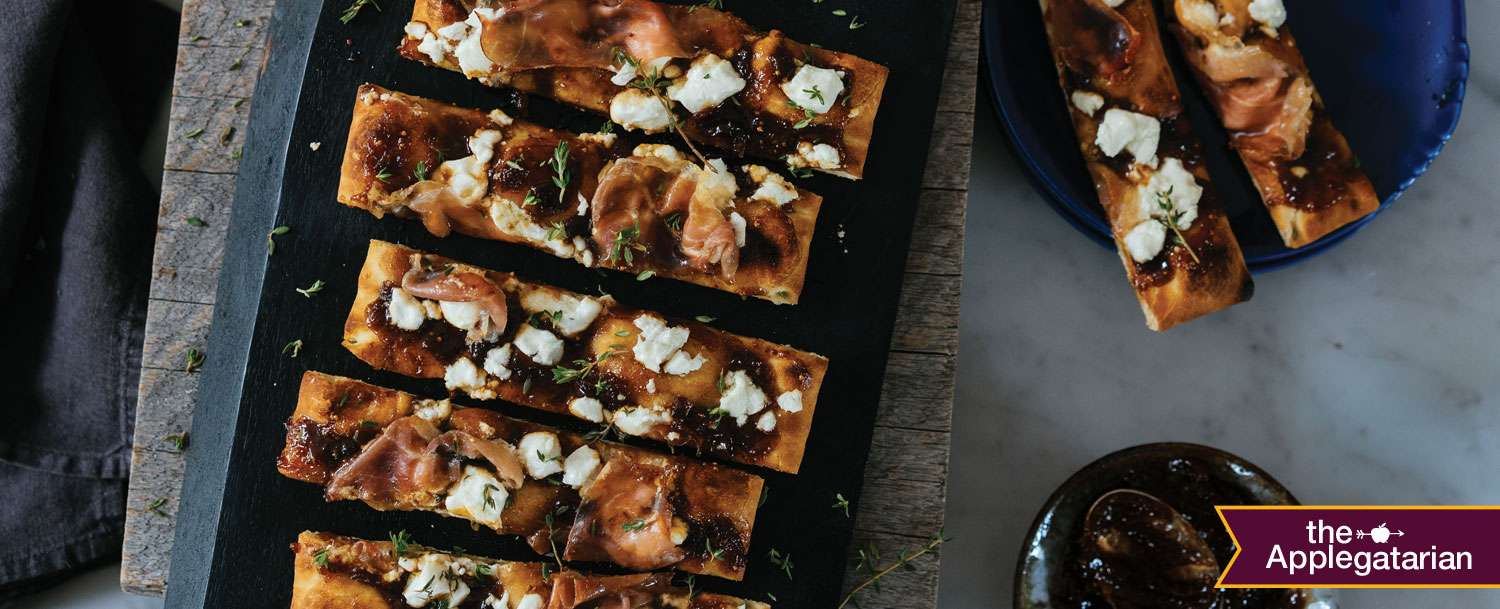 "Growing up, our family had fig trees, and I've always loved the combo of figs and goat cheese. I've made this flatbread for a couple Applegate events, and it's a real crowd pleaser. Plus, it couldn't be easier to pull together. We typically put it out as an appetizer, but it's also great as a light main course with a salad." - Joe Villiano, Applegate Senior Director of Brand Marketing
As Featured in The Applegatarian. 
Serves 6 | Total Time: Less Than 30 Mins
Instructions
Preheat oven to 425°F. Lay the flatbread on a baking sheet. Spread jam over the flatbread and dot the crumbled goat cheese over top. Lay the prosciutto over top, tearing it into smaller pieces, if you like. Strip the leaves from the thyme sprig and scatter over top.
Bake flatbread until crisp and bubbling, 8-12 minutes, or according to package instructions. Cut into bite-sized pieces and serve at once.