Little Salami Sandwiches with Herbed Cream Cheese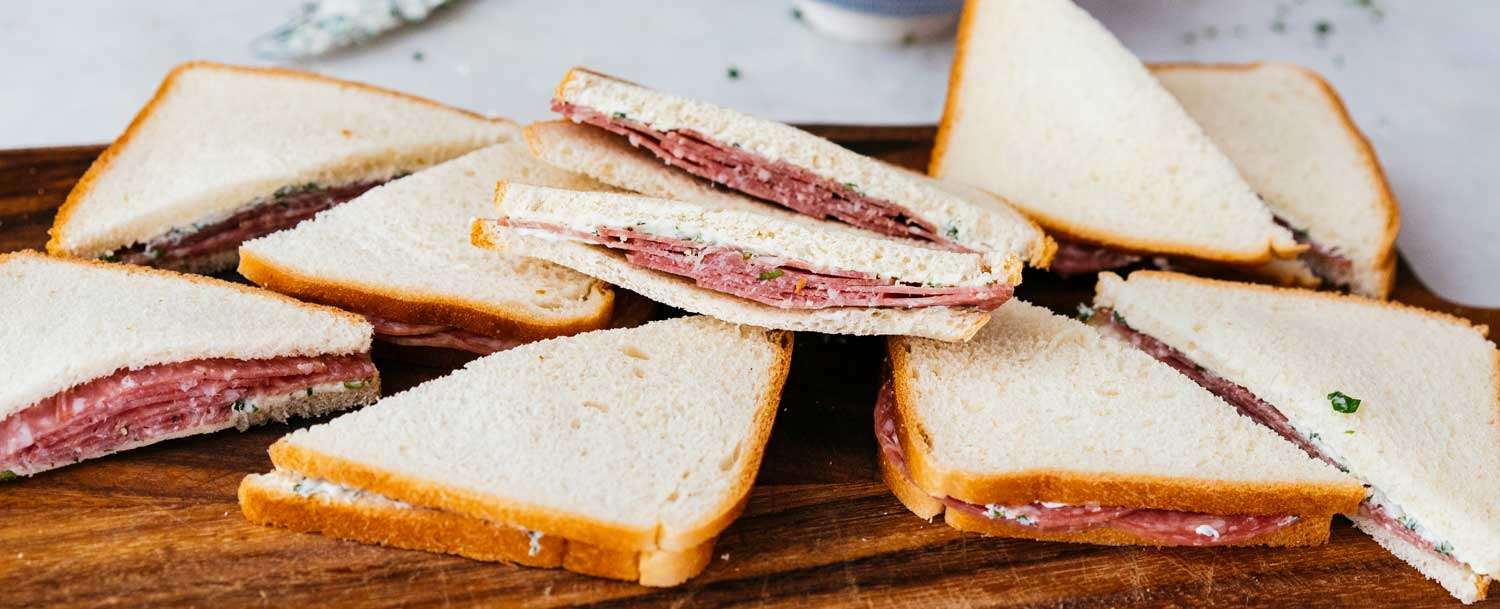 Four little ingredients come together in a tasty, elegant way. This is the kind of sandwich that is at home everywhere—from your youngest kid's lunchbox to a table set with high tea.
Makes 4 sandwiches | Total Time: Less Than 15 Mins
Ingredients
2 ounces cream cheese
2 tablespoons chopped fresh herbs, such as parsley, chives, basil, thyme, oregano and/or dill 8 thin slices white sandwich bread
1 (4-ounce) package APPLEGATE NATURALS® Genoa Salami
Instructions
Stir together cream cheese and herbs.
Spread cream cheese mixture over 4 slices of bread.
Top evenly with salami slices then close up with remaining bread, cut in half and serve.