Make Ahead Breakfast Sandwiches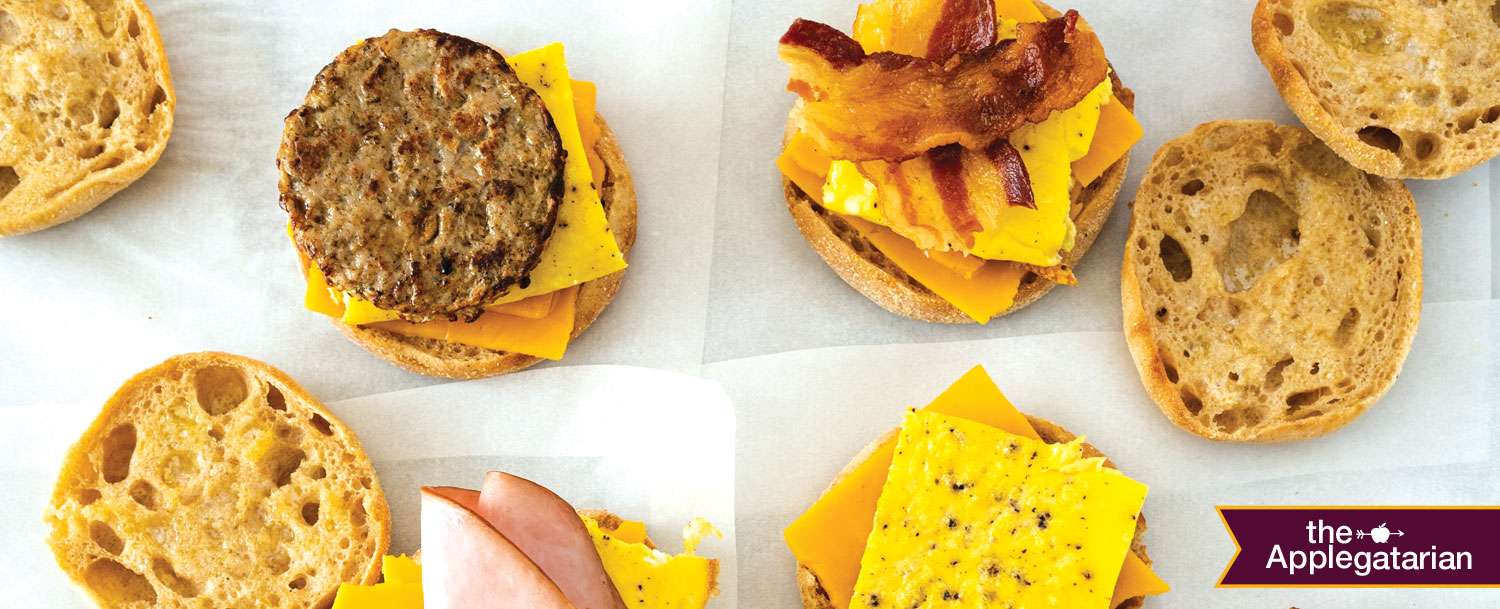 Having a stash of ready-made breakfast sandwiches in the freezer is as good as having money in the bank. We love English muffins here, but Kaiser or Hawaiian rolls work well, as do bagels, and toaster waffles.
Makes 6 Sandwiches | Total Time: Less Than 30 Mins
Instructions
Preheat oven to 350°F. Spray an 8-inch-square baking pan with cooking spray.
Crack the eggs into a bowl. Add milk, salt and pepper and whisk together until well combined. Pour into the prepared baking dish. Bake until eggs are puffed and set, 20-22 minutes. Remove from the oven and cut baked eggs into 6 equal rectangles with a spatula.
While eggs bake, cut 6 squares of parchment or wax paper and 6 squares of aluminum foil (make sure you cut enough to cover the entire English Muffin); set aside. Arrange the English muffins on a baking sheet and spread with the butter. Place in the oven and bake until butter has melted and muffins are lightly toasted, 5-8 minutes. Remove from the oven.
Lay 1 muffin half on each piece of parchment. Top with a slice of cheese (you may need to tear it to help it fit on top of the muffin) and a piece of baked egg. Top with the meat of your choice-a piece of ham (folded in quarters to fit), a sausage patty or a strip of bacon (break in half to fit). Top with the other muffin halves.
Wrap tightly in the parchment paper, followed by the aluminum foil. Use a permanent marker to label each sandwich. Place in the freezer until ready to use.
To reheat, remove the aluminum foil and microwave on medium heat until defrosted and hot, 3-5 minutes. Alternatively, reheat in a 350°F oven for about 15 minutes.