Peas with Pearl Onions and Prosciutto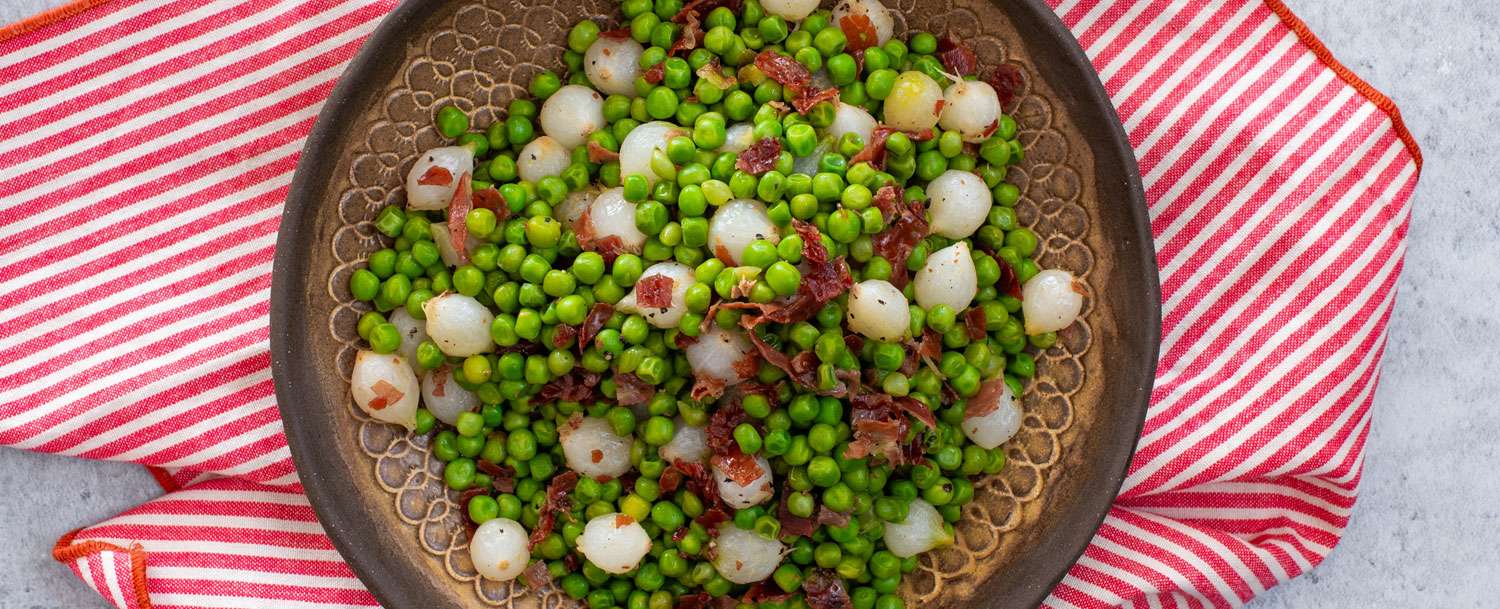 Ribbons of crisp prosciutto add a savory counterpoint to sweet peas and pearl onions, and this dish would help complete any holiday table, whether it stars baked ham, roast turkey or prime rib. Frozen pearl onions, which come already peeled, can be used in place of the fresh ones.
Serves 6 | Total Time: Less Than 60 Mins
Ingredients
8 oz pearl onions
2 Tbsp unsalted butter
1 (3-oz) package APPLEGATE NATURALS® Prosciutto, chopped
1 (14-oz) bag frozen peas, defrosted
Kosher salt and freshly ground black pepper
Instructions
Bring a saucepan of water to a boil. Add the pearl onions and boil for 3 minutes. Drain well and let cool slightly. When cool enough to handle, trim and peel the onions.
Melt the butter in a wide skillet over moderate heat. Add the prosciutto and cook, stirring frequently, until beginning to crisp, about 5 minutes. Add the onions and continue to cook, stirring occasionally, until lightly browned, about 5 minutes. Add the peas and cook until bright green and warmed through, 5–6 minutes. Season to taste with salt and pepper. Serve warm.