Prosciutto Butter Board with Roasted Grapes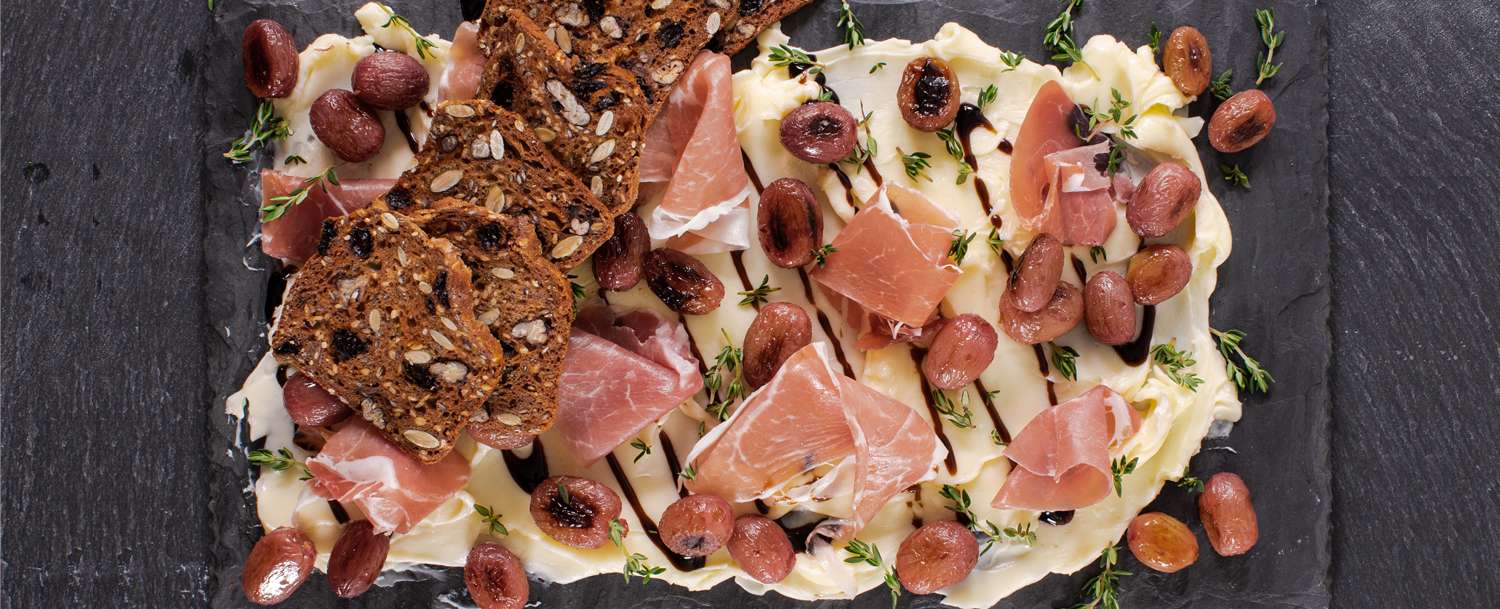 This elegant butter board gets topped with ribbons of prosciutto and juicy roasted grapes.
Serves 4 to 6 | Total Time: Less Than 30 Mins
Ingredients
1 cup red grapes
1 tablespoon olive oil
Kosher salt and freshly ground black pepper
8 tablespoons good-quality unsalted butter, softened
Balsamic glaze
1 (3-ounce) package APPLEGATE NATURALS® Prosciutto
1 large sprig fresh thyme
Crackers or toasted bread, for serving
Instructions
Preheat the oven to 425ºF.
Toss the grapes with olive oil and season lightly with salt and pepper. Arrange on a small rimmed baking sheet and roast until browned in spots and slightly shrunken, 15 to 20 minutes.
Spread the softened butter on a wooden or slate board. Drizzle some balsamic glaze over the butter. Tear the prosciutto into bite-sized pieces and scatter over the butter, along with the grapes and thyme.
Serve at once with crackers.