Roast Turkey and Veggie Skewers Protein-Power Sauce!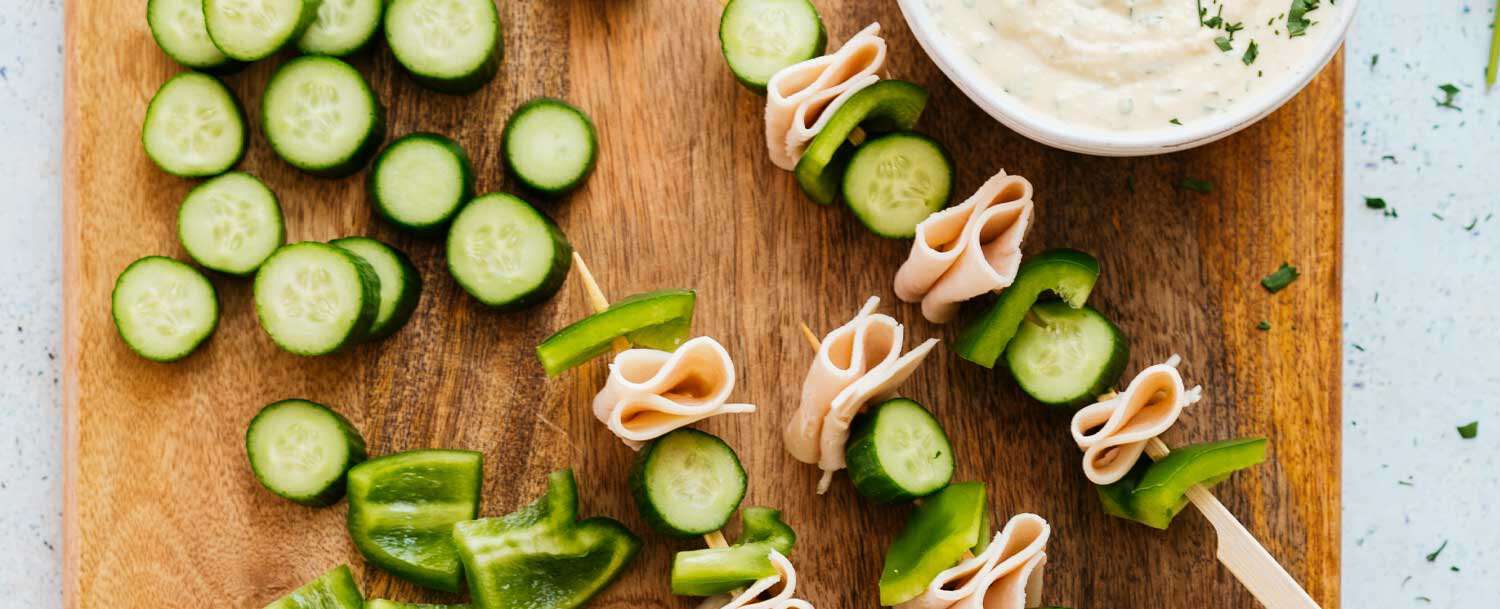 Skewers make this easy lunch a little more playful, but the turkey and vegetables can be served as they are to save time. Add some toasted pita or pita chips to round out the meal, if you like.
Serves 2 | Total Time: Less Than 15 Mins
Ingredients
2 mini cucumbers, cut into thick rounds
1 bell pepper, cored, seeded and cut into 1-inch chunks
Protein-Power Sauce, for dipping
Instructions
Roll the turkey slices into logs, then cut crosswise into 1-inch pinwheels.
Thread the turkey pinwheels onto bamboo skewers, along with the cucumber rounds and the pepper chunks.
Serve with the Protein-Power Sauce on the side for dipping.
Protein-Power Sauce
A swirl of Greek yogurt lightens store-bought hummus, while fresh herbs and lemon juice brighten it. A new spin on an old favorite.
Makes 1½ cups
Ingredients
1 cup hummus
⅓ cup Greek yogurt
2 tablespoons chopped fresh herbs, such as parsley, chives, dill, basil, and/or mint 1 tablespoon fresh lemon juice
Kosher salt and freshly ground black pepper
Instructions
Stir together hummus, yogurt, herbs and lemon juice.
Season to taste with salt and pepper. The sauce keeps, refrigerated, for 5 days.