Applegate Naturals® Chicken Patties
Applegate Naturals® Chicken Patties
A tender chicken patty with a golden crispy crust – it wants to be in your sandwich, now. 

Perfect Product Quiz
Ingredients
White Meat Chicken, Wheat Flour, Water, Rice Flour. Contains Less Than 2% Of The Following: Sea Salt, Corn Starch, Rice Starch, Cane Sugar, Leavening (Cream of Tartar, Sodium Bicarbonate), Garlic Powder, Onion Powder, Yeast, Expeller Pressed Sunflower Oil, Expeller Pressed Canola Oil. Breading Set In Expeller Pressed Canola Oil.
Cooking Instructions
Oven (Preferred): Preheat the oven to 425 degrees F. Place frozen patties in a single layer on a baking sheet brushed lightly with oil. Bake until hot, about 18 minutes, or to desired color and crispiness, turning patties over halfway through cooking time. 
Microwave: Place frozen patties on paper towel in a single layer on microwave-safe plate. Microwave on HIGH: 1 patty - 1 1/2 min. 2 patties - 2 1/2 min. 3 patties - 3 1/2 min. 4 patties - 4 min.
Air Fryer: Set Air Fryer to 370°F. Place frozen chicken patties in the air fryer in one single layer. Cook chicken patties for 10 minutes.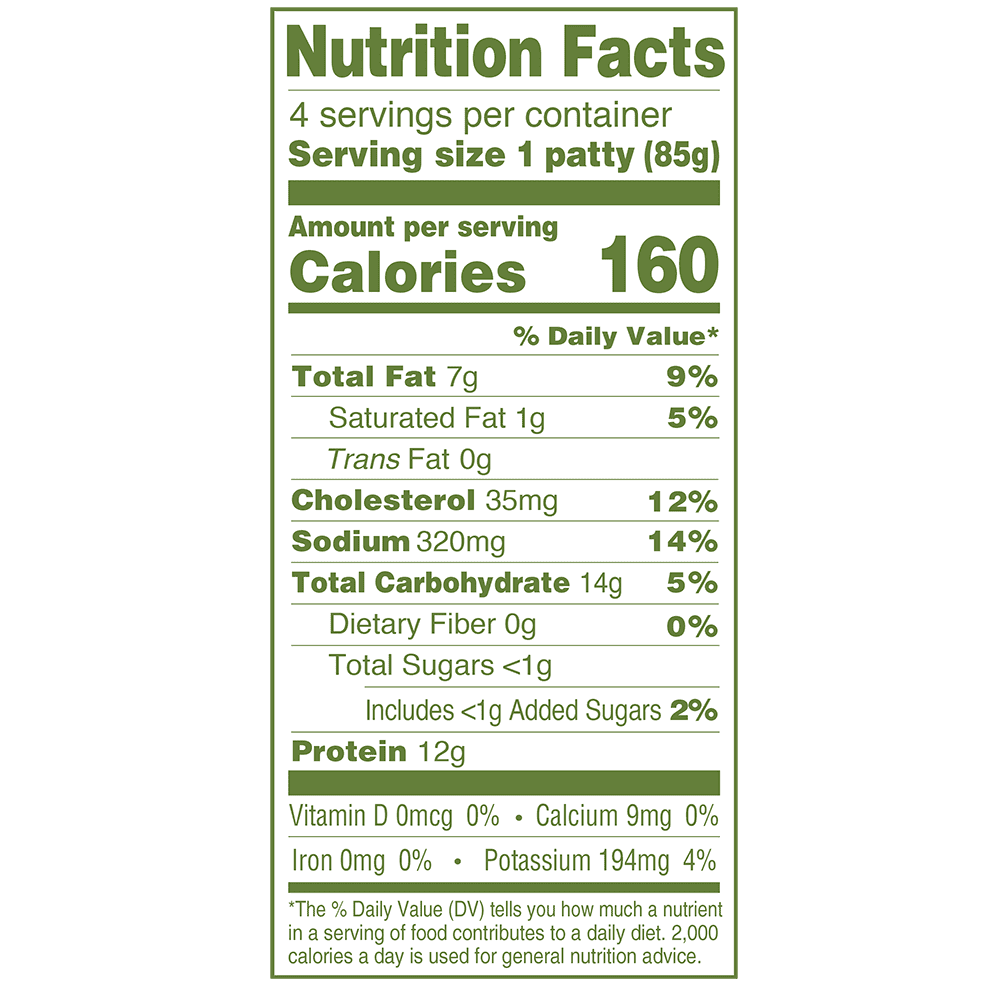 Taste starts on the farm with the way animals are raised.
Chicken Raising Practices*

No antibiotics ever 
Applegate Humanely Raised
100% vegetarian diets, no animal by-products 
More space (up to 29%) and better air quality
Lighting system designed to reduce stress and promote natural growth 
Environmental enrichments

* Compared to practices outlined by National Chicken Council.

Ingredients

No chemical nitrates or nitrites
No artificial ingredients or preservatives 
No fillers
No GMO ingredients
Real Food Has a Story
®
Sourced from
California, Delaware & Maryland