Applegate Organics® Chicken & Apple Breakfast Sausage
Applegate Organics® Chicken & Apple Breakfast Sausage
In just one bite, they'll become the apple of your eye.

Perfect Product Quiz
Ingredients
Organic Chicken, Organic Apples, Water, Organic Honey, Sea Salt, Organic Spices (Including Parsley).
Spices
Organic Black Pepper, Organic Parsley, Organic Allspice, Organic Chili Pepper, Organic Basil, Organic Cinnamon.
Cooking Instructions
Skillet: Place frozen sausages in a preheated skillet over medium heat, turning them often, about 8-10 minutes. Thawed sausages ready in 5-6 minutes. 
Microwave: Place sausages on a paper towel on a microwave-safe plate. Do not cover. Set microwave to medium heat (high heat toughens sausage). Heat as follows: 2 sausages: 1-1/2 min; 4 sausages: 2-1/2 min; 6 sausages: 3 min; 10 sausages: 4 min.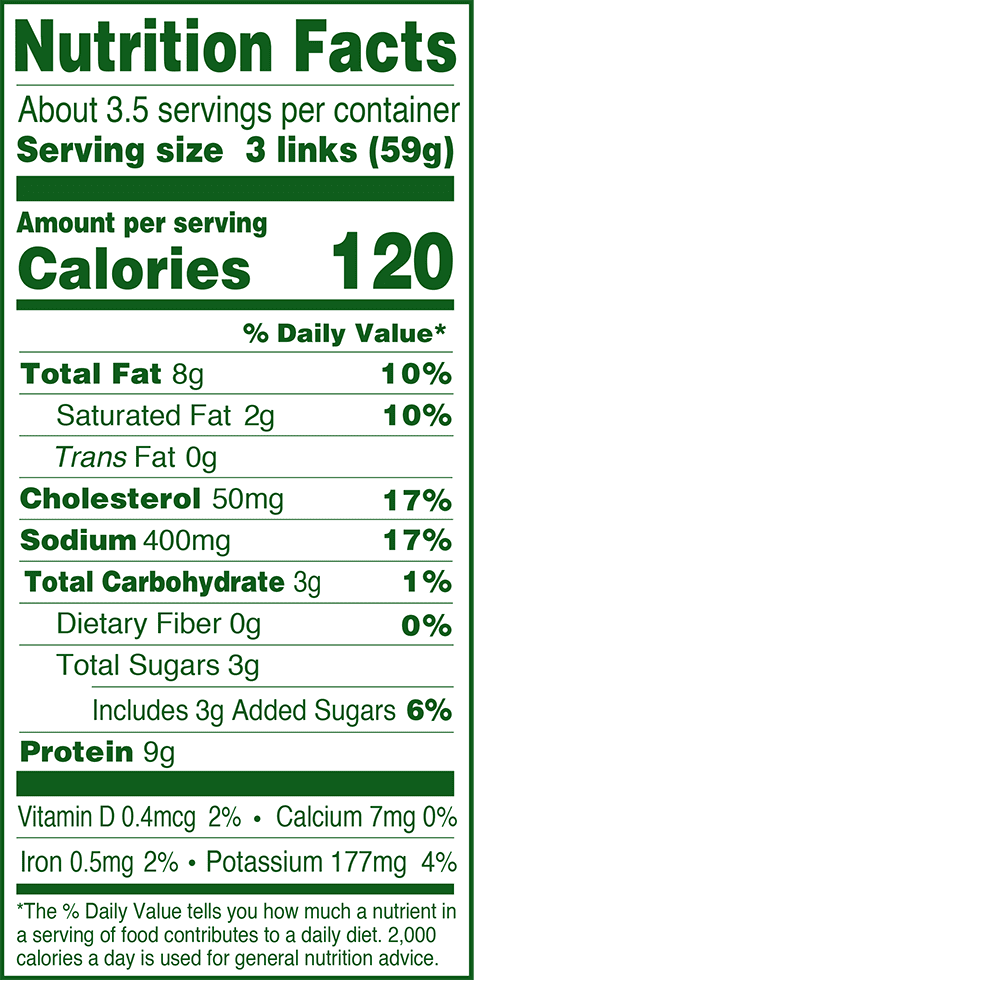 Taste starts on the farm with the way animals are raised.
Chicken Raising Practices*

No antibiotics ever 
Applegate Humanely Raised
100% vegetarian diets, no animal by-products 
More space (up to 29%) and better air quality
Lighting system designed to reduce stress and promote natural growth 
Environmental enrichments

* Compared to practices outlined by National Chicken Council.

Ingredients

No chemical nitrates or nitrites
No artificial ingredients or preservatives 
No fillers
No GMO ingredients
Real Food Has a Story
®
Sourced from
California, Virginia & West Virginia