Citrus Margarita with Charred Bacon Rim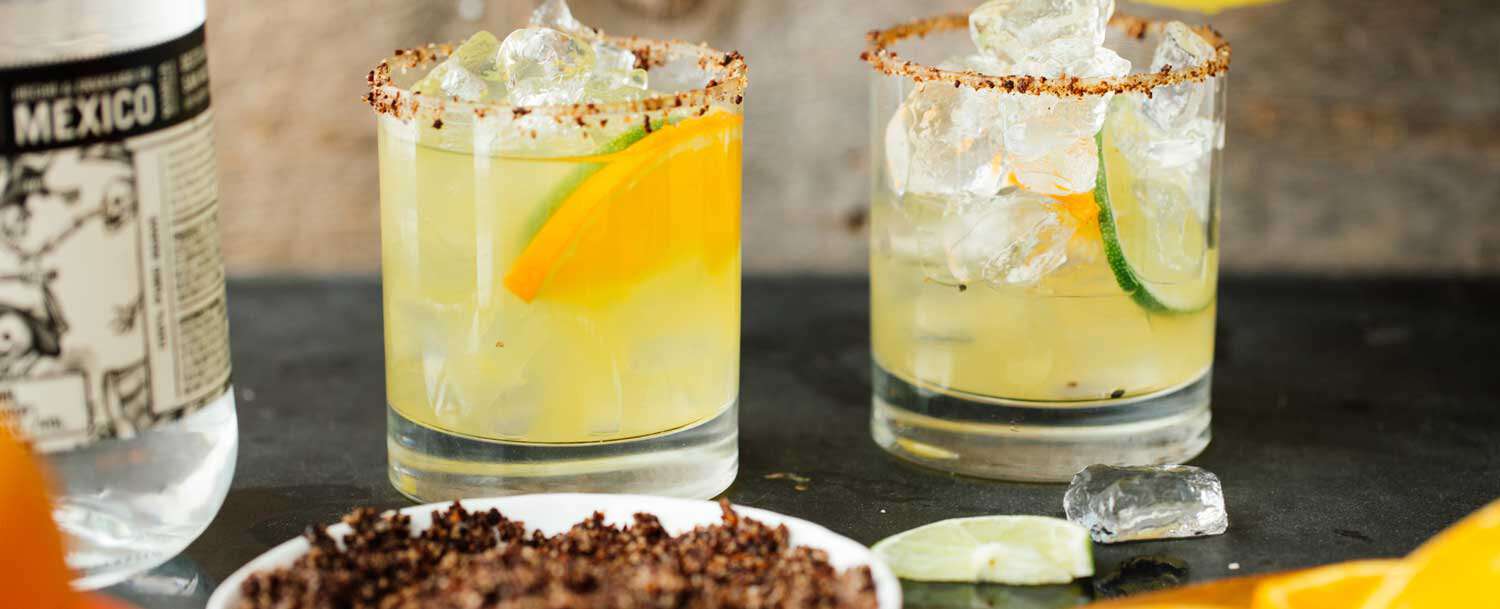 Imagine a deliciously smooth, not too sweet margarita…then add a rim of charred bacon salt, which suddenly turns up the volume with its smoky, savory, slightly bitter notes. Let the party begin.
Makes 4 drinks | Total Time: Less Than 60 Mins
Ingredients
1 (8-ounce) package Applegate Naturals® Sunday Bacon® Brand
1 tablespoon coarse kosher salt
½ cup tequila
½ cup triple sec
¼ cup freshly squeezed orange juice
¼ cup freshly squeezed lime juice
Lime and orange wedges for garnish
Ice
Instructions
Preheat the oven to 375°F.
Arrange the bacon in a single layer on a large baking sheet and bake until browned and very crisp, about 20 minutes. Transfer to a paper towel–lined plate to drain and cool.
When bacon is completely cool, break it into large pieces and transfer to a food processor along with the salt and pulse until it is finely ground (take care not to over process the bacon into a paste).
Turn on the broiler. Transfer the bacon salt to small baking sheet and broil, stirring frequently, until very browned and charred in spots, about 5 minutes. Transfer the charred bacon salt to a small bowl and let cool completely.
Combine the tequila, triple sec, orange and lime juices in a large cocktail shaker or glass jar.
Run a lime wedge around the rims of 4 rocks glasses or margarita glasses. Dip the rims of the glasses in the bacon salt to lightly coat. Fill the glasses with ice. 
Add some ice to the cocktail shaker and shake the mixture vigorously for about 15 seconds. Strain into the ice-filled glasses. Garnish the margaritas with lime and orange wedges and serve at once.