Macaroni and Cheese with Spicy Breaded Chicken Bites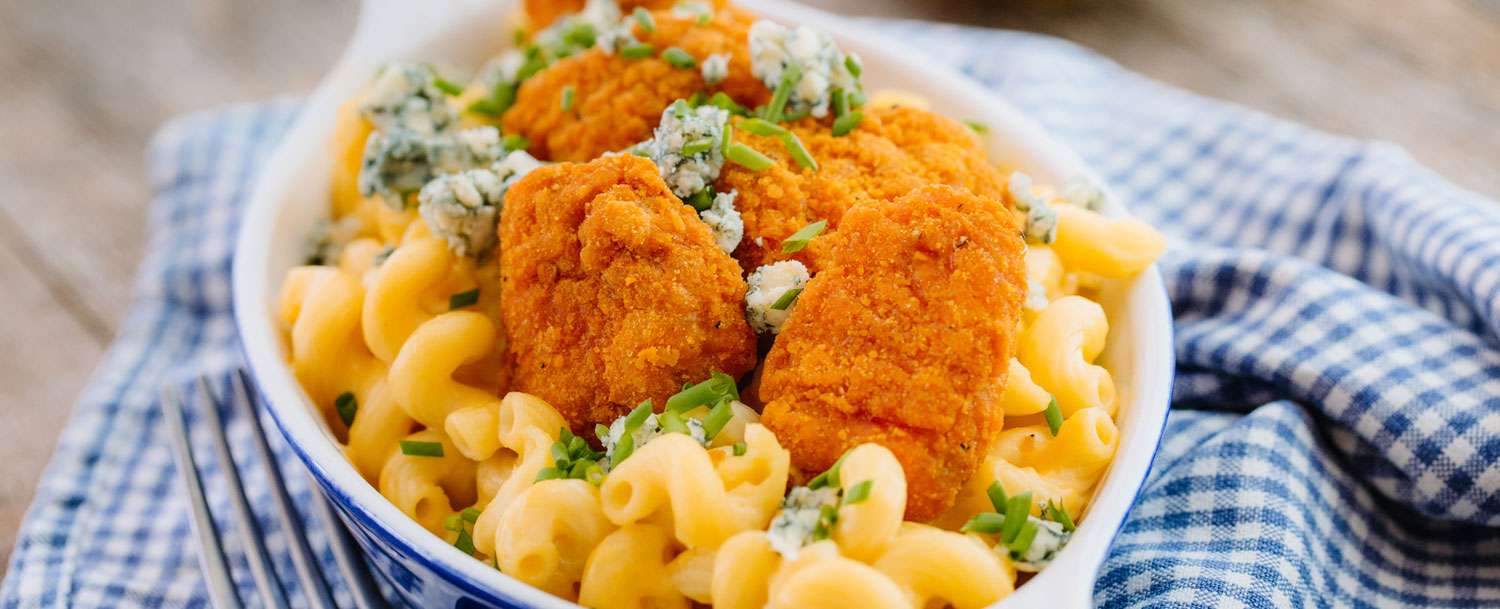 Spice up everyone's favorite comfort food by adding savory, crunchy chicken bites.
Total Time: Less Than 15 Mins
Ingredients
Your favorite macaroni and cheese recipe
Instructions
Make your favorite macaroni and cheese and place in a buttered casserole dish.
 Top with APPLEGATE NATURALS® Spicy Breaded Chicken Bites and bake at 400°F until chicken is hot through and macaroni is bubbling, about 20 minutes.
 Remove from the oven and top with crumbled blue cheese and chopped scallions. Serve at once.