Rainbow Chicken Salad with Ginger Dressing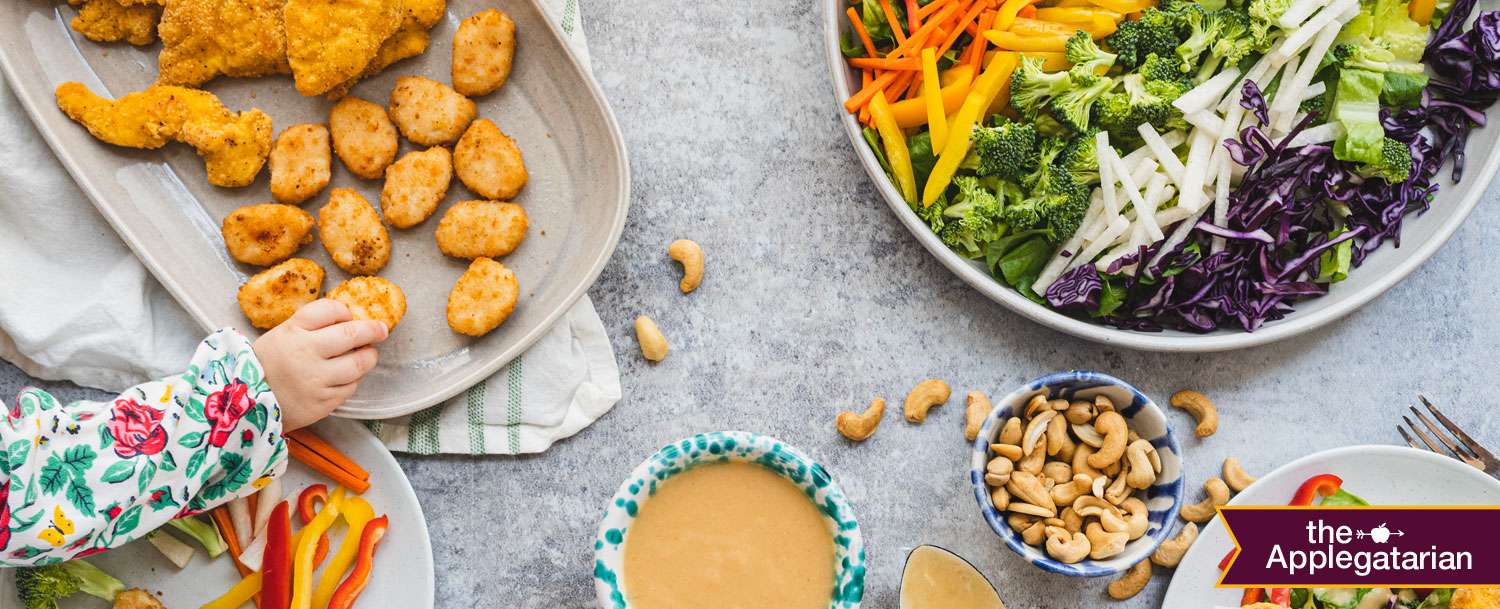 Adults will love this colorful salad, but it's also easy to adapt it for little ones: simply set aside some of the vegetable matchsticks and serve them with the tenders on their own, or with the dressing as a dipping sauce. Or cook up a batch of chicken nuggets to go with!
As Featured in The Applegatarian.
Serves 3-4 | Total Time: Less Than 30 Mins
Ingredients
FOR DRESSING:
6 Tbsp rice vinegar
3 Tbsp pickled ginger with liquid
1 garlic clove, chopped
3 Tbsp shiro miso
1½ Tbsp maple syrup
1½ Tbsp light soy sauce
1 cup canola oil
1 Tbsp toasted sesame oil
FOR SALAD:
Instructions
Place all the dressing ingredients in a blender and blend until completely smooth. Set aside while you assemble the salad.
Cook the chicken tenders according to package instructions.
Meanwhile, chop the lettuce and place on a large platter or in a large salad bowl. Peel the carrots and cut into matchsticks. Chop the bell peppers. Cut the broccoli into small florets. Peel the jicama and cut into matchsticks. Finely slice the red cabbage.
Arrange the carrots, peppers, broccoli, jicama and red cabbage over the lettuce. Garnish with the toasted cashews, if using.

Serve salad with chicken tenders and dressing.