Roasted Red Pepper Sausage with Kimchi and Jalapeños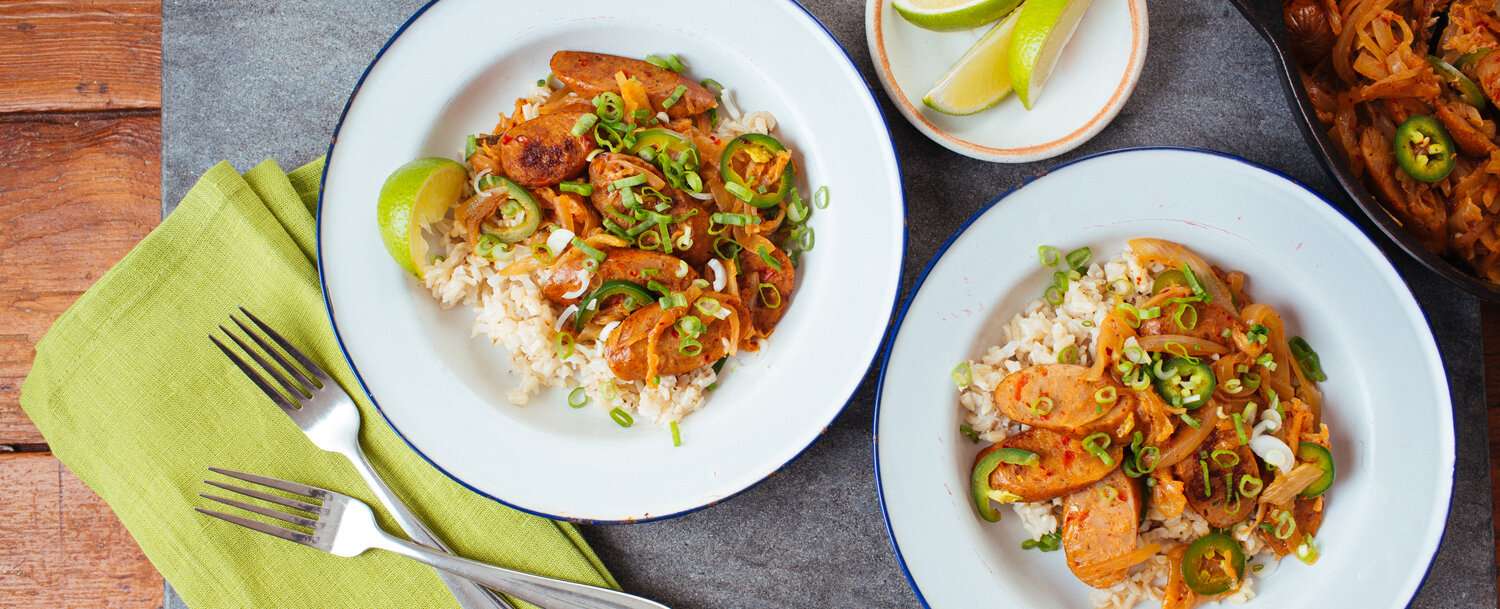 This incredibly flavorful mix of kimchi and jalapeños is a perfect mix of salty and spicy.
Serves 4 | Total Time: Less Than 30 Mins
Ingredients
2 tablespoons olive oil
1 package Applegate Organics® Fire Roasted Red Pepper Sausage, sliced
1 large yellow onion, sliced
1 cup of your favorite beer (for best flavor, avoid hoppy and/or malty beer) 
1 cup kimchi, chopped if needed
2 jalapeños, seeded and sliced
2 cups cooked brown rice
Chopped scallions, for garnish
½ lime, cut into wedges
Instructions
Add oil to a large sauté pan over medium-high heat.
Add onions and sausage and cook until lightly browned.
Add the beer and simmer until reduced by two-thirds.
Stir in the kimchi and sliced jalapeños and cook until warmed through.
Serve over rice, garnished with chopped scallions. Serve the lime wedges on the side.