Scrumptious Sausage Lasagna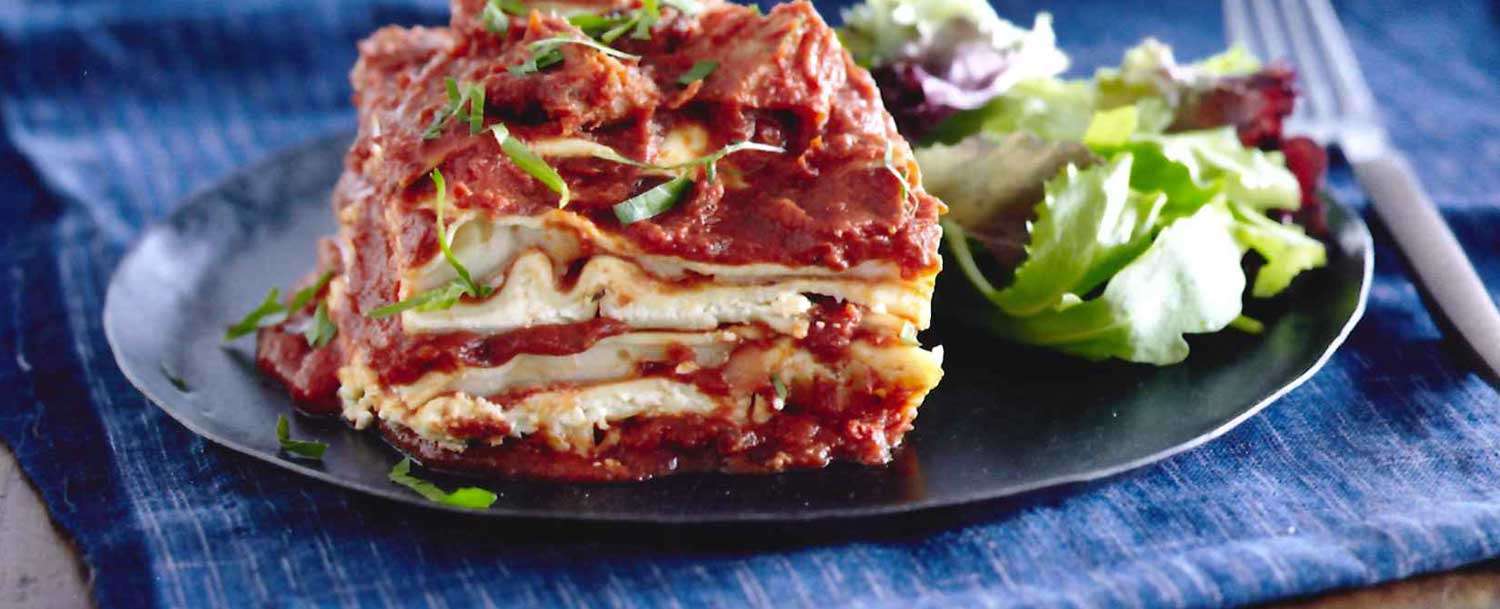 Love food, but hate waste? (Don't we all?) Rejoice as a family around the table with this Italian leftover legend. Okay, rejoice may be a little strong, but … no … now that we think about it, go ahead and rejoice!
Serves 6 - 8 | Total Time: More Than 60 Mins
Ingredients
Leftover Applegate Organics® Dinner Sausage
1 clove garlic, minced
1 can tomatoes
2 teaspoon basil
1 teasp oregano
1 1/2 teaspoons salt
2 cans tomato paste
10-12 lasagna noodles
3 cups ricotta cheese
1/4 cup grated Parmesan cheese
2 tablespoon parsley flakes
2 eggs
1 teaspoon salt
1/2 teaspoon pepper
16 oz. mozzarella cheese, shredded or thinly sliced
Instructions
In a frying pan...
Add garlic, tomatoes, basil, oregano, salt, and tomato paste.
Simmer uncovered for 30 minutes, adding a little splash of water if too thick.
Cook lasagna noodles in boiling salted water according to package directions.
Combine ricotta cheese, Parmesan cheese, parsley, eggs, salt and pepper.
Place a layer of noodles in bottom of a baking dish.
Cover with a layer of mozzarella cheese then spoon 1/2 of ricotta mixture over mozzarella.
Spoon half the meat sauce over the cheese.
Repeat layers.
Bake for 30 - 40 minutes in a 375° oven.
Allow lasagna to set a few minutes before serving.
How confident are we that you'll love this sausage lasagna? We put "scrumptious" right in the title, didn't we?