Steamed Dumplings with Veggies and Ham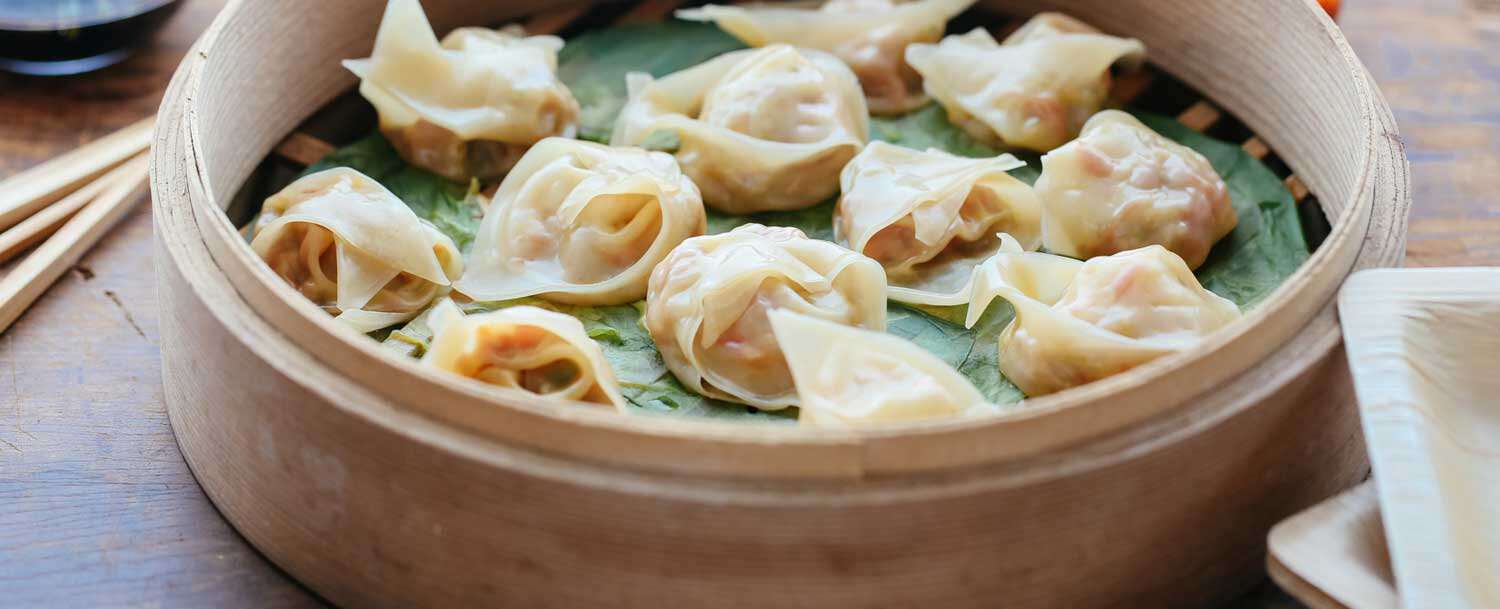 Homemade dumplings are easier to make than you might expect. Once you get the hang of sealing the dumplings (a simple fold-over is really all you need), you're well on your way. If you have a stackable bamboo steamer, you can steam the dumplings all at once. If not, you may have to work in batches.
Makes 24 to 30 dumplings | Total Time: Less Than 60 Mins
Ingredients
For the dumplings:
3 slices , finely chopped Applegate Naturals® Slow Cooked Ham
1 cup finely shredded cabbage
1 carrot, shredded
3 scallions, finely chopped
1 garlic clove, finely chopped
1-inch piece fresh ginger, peeled and finely chopped
1 tablespoon soy sauce
1 teaspoon toasted sesame oil
½ teaspoon sugar
24–30 wonton wrappers
For the dipping sauce:
¼ cup soy sauce
2 tablespoons water
1 teaspoon rice vinegar
1 teaspoon sugar or honey
Chopped scallion greens, for garnish
Instructions
To make the dumplings:
Stir together the ham, cabbage, carrot, scallions, garlic and ginger in a bowl. Add the soy sauce, sesame oil and sugar and toss until thoroughly combined.
Brush the edges of 1 wonton wrapper with water. Place about 1 teaspoon of filling in the center of the wrapper. Fold over to form a triangle, pressing on the edges to seal. (Dumplings can stay in this shape or can be folded further: Dab some water on one of the long corners, then pull the corners together, overlapping slightly; press to seal.) Repeat with the remaining wrappers and filling. 
Arrange the dumplings, without touching, in a steamer basket (you may have to cook the dumplings in batches). Set the steamer over a pot of boiling water, cover and steam until the wrappers are tender, 10–12 minutes.
While the dumplings are steaming, make the dipping sauce.
To make the dipping sauce:
Stir together the soy sauce, water, rice vinegar and sugar until sugar is dissolved. Stir in the scallion greens.
Serve the hot dumplings with the dipping sauce.