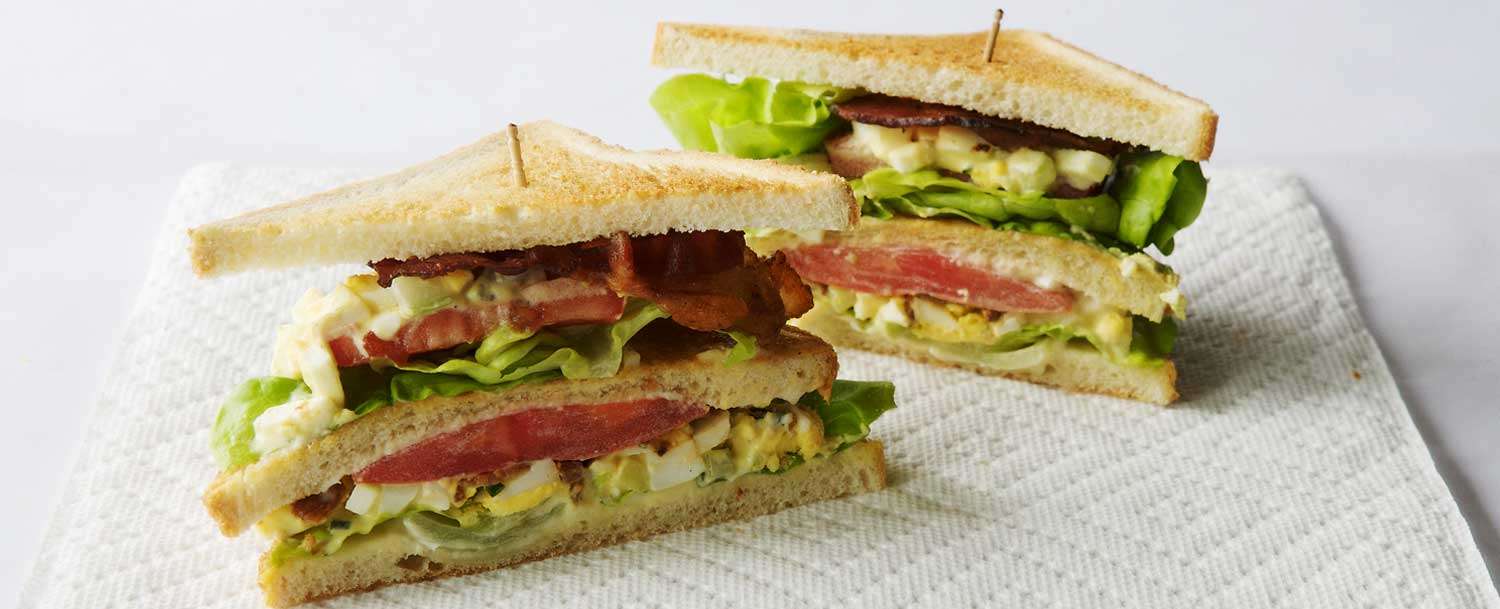 There's very little debate that this is the sandwich recipe that you will return to again and again.
Serves 1 | Total Time: Less Than 15 Mins
Ingredients
Classic Egg Salad -Good for 4 sandwiches
6 large hard boiled eggs, chopped
3 tablespoons mayonnaise
1 teaspoon Dijon mustard
2 stalks celery, chopped
1 tablespoon chopped chives
Instructions
Add all ingredients to a mixing bowl and stir to combine.
Layer ingredients between three slices of bread.