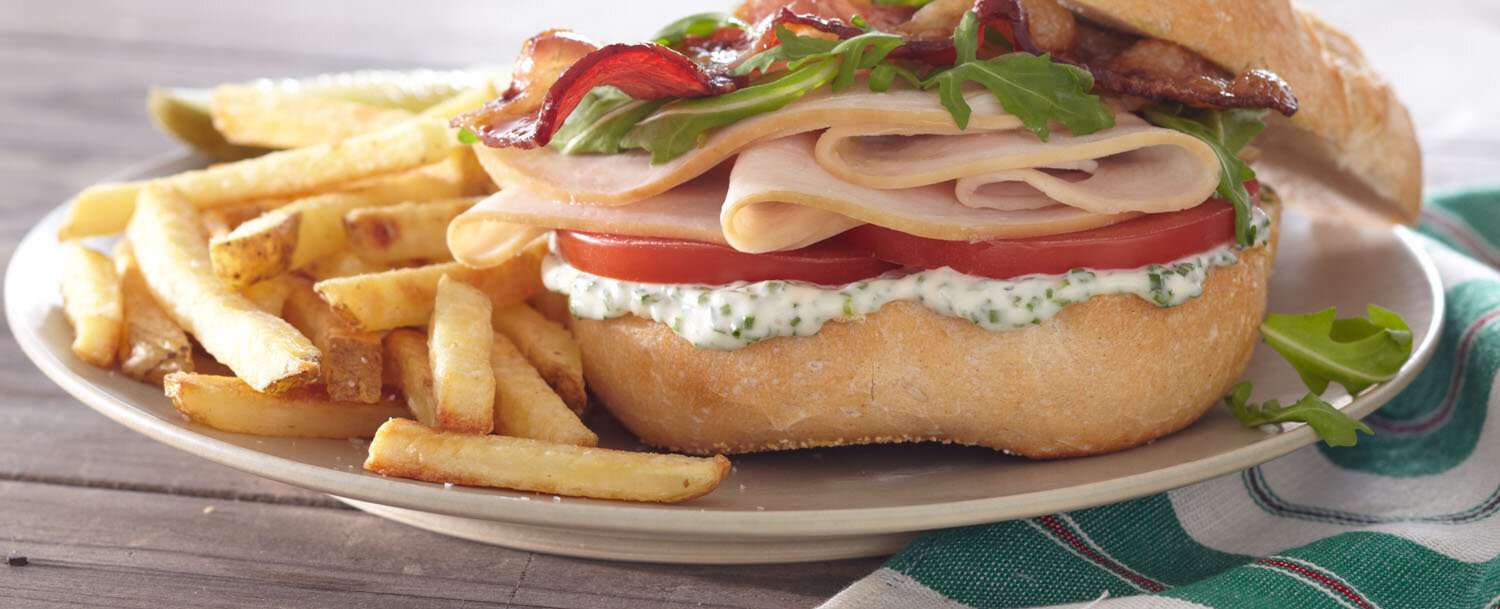 The traditional BLT has grown up. It's a little more sophisticated than you may remember it. Now it's rBGH-free, uses tasty Swiss cheese and slow-cooked ham … but you can depend on it being as friendly, satisfying and delicious as ever … or better!
Serves 2-3 | Total Time: Less Than 15 Mins
Ingredients
Lemon Chive Mayo:
½ cup mayo
2 tablespoon chives
1 tablespoon lemon juice
Instructions
For lemon chive mayo:
In a bowl, whisk all ingredients together until well blended.
For sandwich:
Split a round loaf of bread in half and spread both sides with the lemon chive mayo.
Layer on chicken, bacon, tomato and arugula.
Cut into wedges when serving.
Now relax, sit back, and find out just how good a sandwich can be.