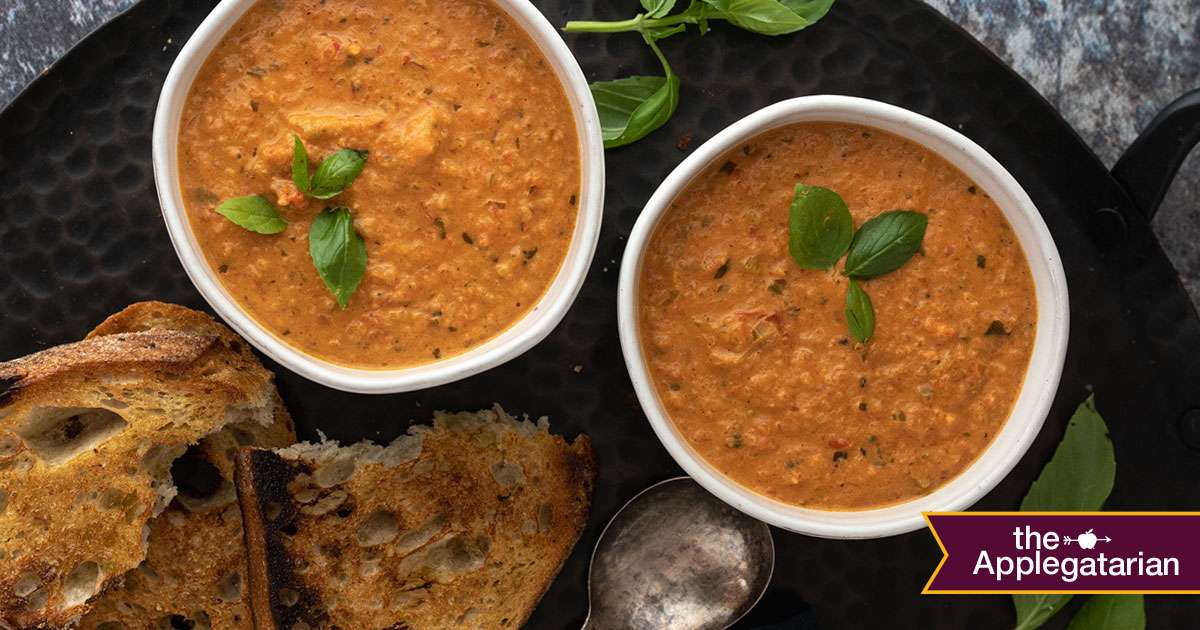 As featured in The Applegatarian. 
"My mom's side of the family revolves around our family farm in northern Minnesota, which was established by my great-grandparents when they came over from Liechtenstein in the early 1900s. My grandpa was given part of the land when he married my grandma, and they raised my mom and her seven siblings there. By the time he passed, the farm had grown to more than 1,600 acres. 
 

Today, my aunts, uncles, and cousins who have stayed in the area keep the farm running. For those of us who don't live nearby, it's home base, especially for New Year's Eve. It's the only holiday where the festivities can start well after the farm chores are done, and everyone can celebrate together. 

 
Every year we plan a potluck with foods that are quick, easy, abundant, and-given Minnesota's freezing winters-warm. I stumbled upon this recipe last year and made it for the first time on New Year's Eve. It was a big hit and I've since incorporated it into my regular rotation of go-to meals."
-Nichole Jacko, Applegate Associate National Category Sales Manager
Serves 4-6 | Total Time: Less Than 60 Mins
Ingredients
4 tablespoons unsalted butter
 6 ribs celery, chopped
1 large red onion, chopped
1 red bell pepper, cored, seeded and chopped 
1 tablespoon tomato paste
1 (26-ounce) can diced tomatoes, preferably fire-roasted

1½ cups heavy cream

¾ cup fresh basil leaves, plus more for garnish 
2 teaspoons kosher salt
½ teaspoon freshly ground black pepper
 1½ teaspoons sugar (optional)
Instructions
Melt the butter in a medium soup pot over medium heat. Add the celery, onion, and red bell pepper and cook, stirring occasionally, until softened, about 15 minutes.
Add the tomato paste and cook, stirring, for 1 minute. Add the diced tomatoes and bring to a boil. Reduce the heat to medium­ low and simmer, partially covered, for 20 minutes.
Remove from the heat. Stir in the cream, basil leaves, salt, pepper and sugar, if using. Set aside and let cool slightly.
Use an immersion blender to puree the soup to your desired consistency (I like it somewhat chunky while others prefer it ultra-smooth). Alternatively, use a food processor or tabletop blender.
Before serving, reheat gently. Divide among bowls and top with a few fresh basil leaves. Serve at once.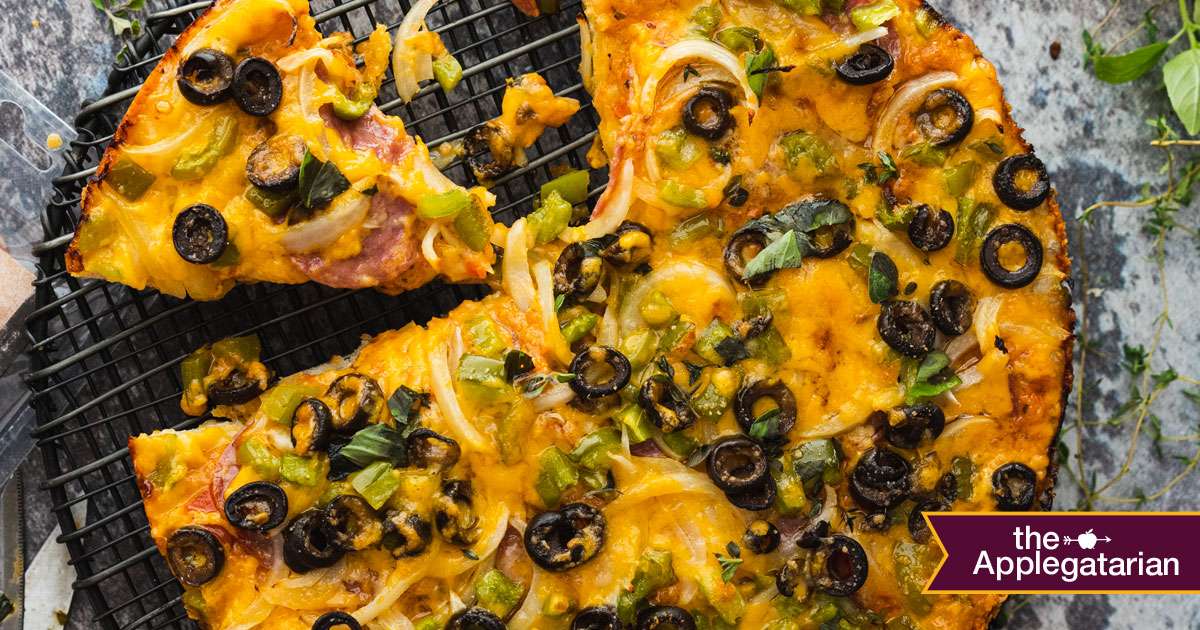 Love Your Leftovers
Have leftovers? Try Deep-Dish Grilled Cheese Pizza. 
Shake up your pizza game with this fully loaded deep-dish pie, filled with plenty of sharp cheddar cheese, Italian meat, veggies, and some leftover tomato soup standing in for traditional tomato sauce.
SERVES 4 / TAKES ABOUT 30 MINUTES
Ingredients
1 tablespoon olive oil
1 pound pizza dough, at room temperature
6 ounces sharp cheddar cheese, shredded
½ cup leftover Tomato Basil Bisque
1½ ounces APPLEGATE NATURALS® Soppressata or Genoa Salami
1 small green bell pepper, cored, seeded, and chopped
½ small yellow onion, thinly sliced
1 (2.25-ounce) can sliced black olives
2 tablespoons grated Parmesan cheese
Fresh herbs, such as oregano, basil, and thyme, for garnish
Instructions
Preheat the oven to 450°F. Oil a 10-inch cast-iron skillet or heavy cake pan with the olive oil.
Stretch the pizza dough to fill the pan. (If it doesn't fill it completely, let the dough sit for a few minutes, then try again.) Cover the dough with all but½ cup of the cheddar, making sure to go all the way to the edges. Drop dollops of the tomato basil bisque over the cheese (don't worry about spreading it out), followed by the soppressata, bell pepper, onions, and olives. Scatter the Parmesan and remaining cheddar over the top.
Bake until the pizza is bubbling, golden and cooked through, 18-20 minutes. Remove from the oven and let rest for 5 minutes before garnishing with the fresh herbs and cutting into pieces.