Turkey in a Paper Bag Recipe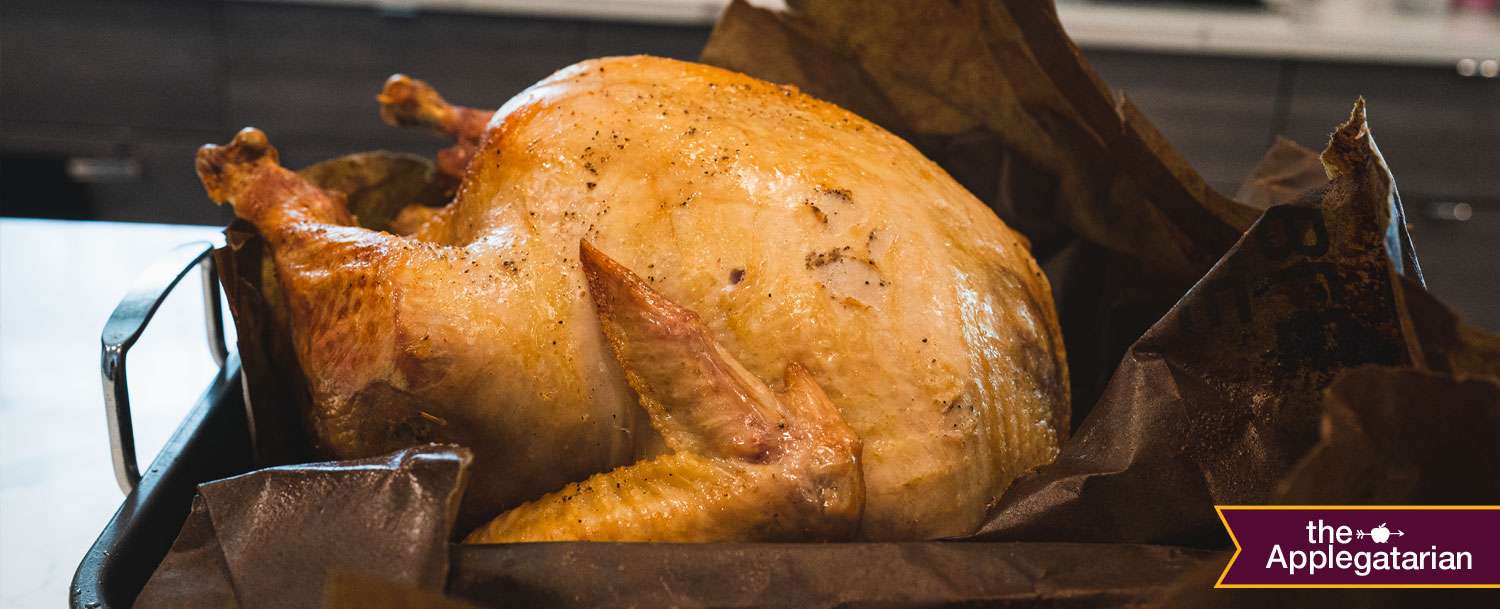 As featured in The Applegatarian. 
"My sister My-Le gave my mom a break one Thanksgiving by offering to make the turkey. At first we made fun of her for cooking the turkey
in a paper bag, but it came out so juicy and moist that from then on out, turkey duty was hers! 
My-Le usually stuffs the turkey with my mom's sausage and milk cracker stuffing, but you can also leave it unstuffed. If you like to brine your turkey, just make sure to pat it dry after removing from the brine before proceeding with the recipe."
- Le-La Cloutier, Applegate Senior Manager of Communications and Strategic Partnerships
Serves 12 | Total Time: More Than 60 Mins
Ingredients
1 (16- to 20-pound) turkey, brought to room temperature
Kosher salt and freshly ground black pepper
2 sticks unsalted butter, softened
2 large brown paper shopping bags
Instructions
Preheat the oven to 325°F. Set a rack in a large roasting pan.
Sprinkle the turkey well, inside and outside, with salt and pepper.
Smear the outside of the turkey with some of the butter (and the turkey cavity and neck, if desired).
Smear the remaining butter on the insides of the 2 brown paper bags. Slide the turkey into one of the bags, then slide the bagged turkey into the second paper bag, so that it is completely encased. Place the bagged turkey on the rack in the roasting pan.
Roast for 20-25 minutes per pound (a stuffed turkey will take longer to cook than an unstuffed turkey). For the last 30 minutes, cut away the paper bag (be careful of the emerging steam) and return to the oven to roast, uncovered, until the skin is brown and crisp and a meat thermometer inserted into the fleshy part of a thigh registers 165-170°F.
Let the turkey sit, loosely covered with foil, for 20 minutes before carving.