Ultimate Roast Beef Sandwich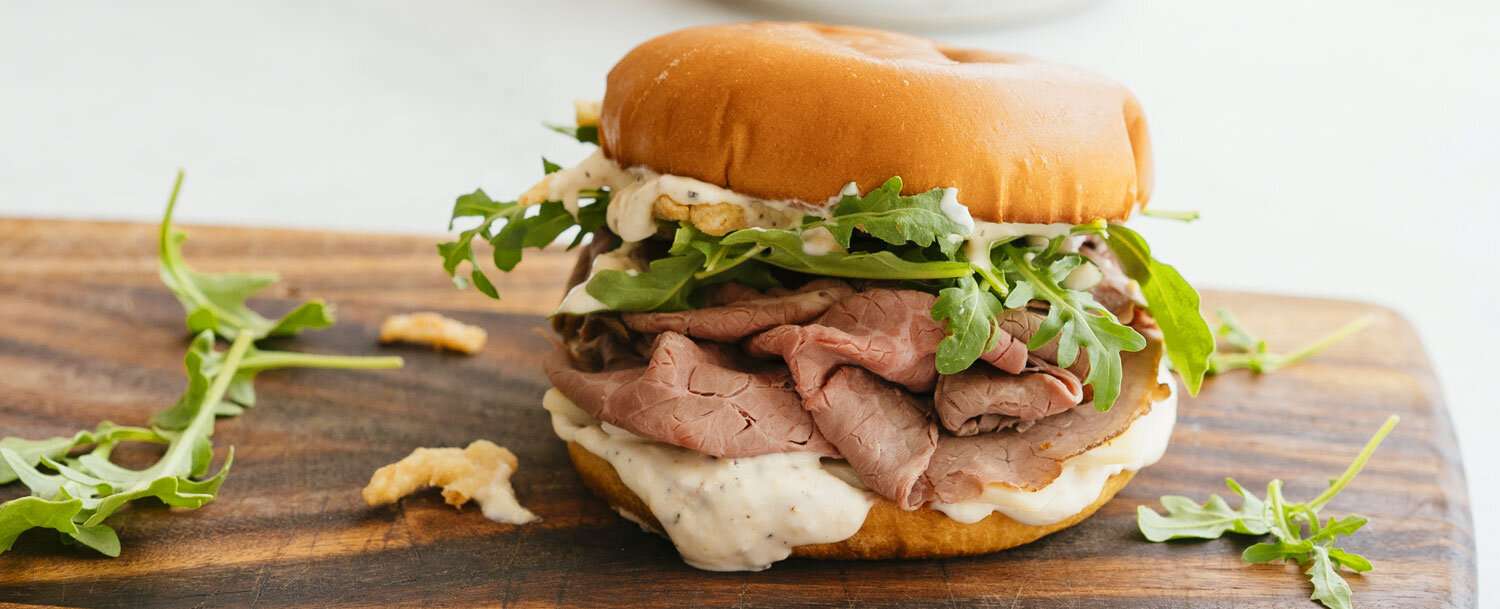 If making this sandwich ahead, pack the fried onions (and yes, we admit to loving the ones that come in a can and are best known for topping green bean casserole) separately in an airtight container and tuck them into the sandwich just before eating it, so they keep their crunch.
1 sandwich | Total Time: Less Than 15 Mins
Ingredients
2 tablespoons mayonnaise
1½ teaspoons finely grated horseradish, or to taste
Freshly ground black pepper
1 brioche bun, split and lightly toasted
4 to 5 slices Applegate Organics® Roast Beef
½ cup baby arugula
2 tablespoons fried onions, store-bought or homemade
Instructions
Stir together the mayonnaise, horseradish and plenty of black pepper in a small bowl.
Spread the horseradish mayo over the insides of the bun.
Top with the roast beef, cheddar and arugula.
Sprinkle the fried onions over the arugula and top with the bun.