3 Tips for an Allergy-Free Holiday Season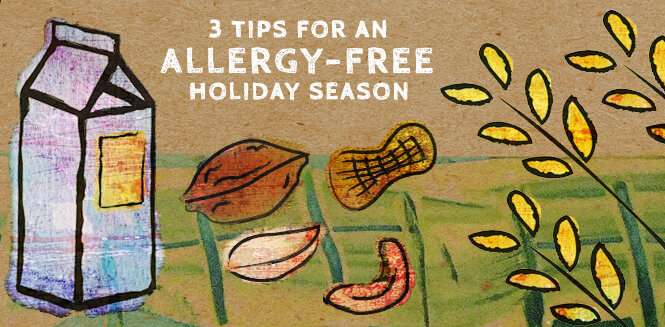 The holiday season can be exciting, but it can also be a time when food intolerances take center stage. It's hard to navigate the buffet table when you know you can't enjoy the mouth-watering spread. Nobody wants to turn down someone's outpouring of love in food form. But at the same time, it's simply not worth it to eat something your body can't accept.
Whether you're headed to a holiday cocktail party or meeting up with friends for a potluck dinner, here are a few tricks to ensure you don't leave the party with an empty stomach.
"Fill up" before you head out. I'm usually unsure whether the party is going to have gluten-free offerings. By eating a small, healthy meal beforehand, I ensure I won't go hungry, and won't feel guilty if I do munch on something later. I like to make a quick salad, or roll up slices of Applegate cheese and deli meat to make "rollatinis"
Reply to every RSVP with, "Can I bring anything?" You'll be helping out the host, plus you can cook things that you can eat and that others will love, too. I try to pick dishes that are easily gluten-free, like veggie-centric sides-- such as a cheesy broccoli and cauliflower gratin, green beans with almonds or ginger glazed carrots -- so that even my less adventurous tablemates will happily serve themselves.
Keep a snack on hand. I never leave home without at least one gluten-free bar in my purse— a fantastic way to keep sustenance on hand without having to worry about additives or refrigeration. I look for great-tasting gluten-free bars that have super power ingredients to keep me going. I'll eat them plain, spread on some almond butter, or crumble them atop Greek yogurt or mixed greens.
Even though your diet may restrict you when eating out, don't let it get you down this holiday season! With these tips, you can enjoy the festivities without worrying about any faux pas. Happy holidays!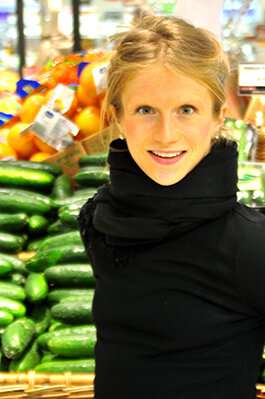 Amie Valpone
Amie Valpone, HHC, AADP is a Manhattan based Personal Chef, Culinary Nutritionist, Professional Recipe Developer and Food Writer specializing in simple Gluten-Free, Dairy-Free 'Clean' recipes for the home cook. She is the Editor-in-Chief of The Healthy Apple and the Publisher and Marketing Director of the online gluten-free magazine, Easy Eats. Follow Amie on Twitter @TheHealthyApple and on Facebook at The Healthy Apple //thehealthyapple.com