4 Ways To Cut Back On Added Sugar For The New Year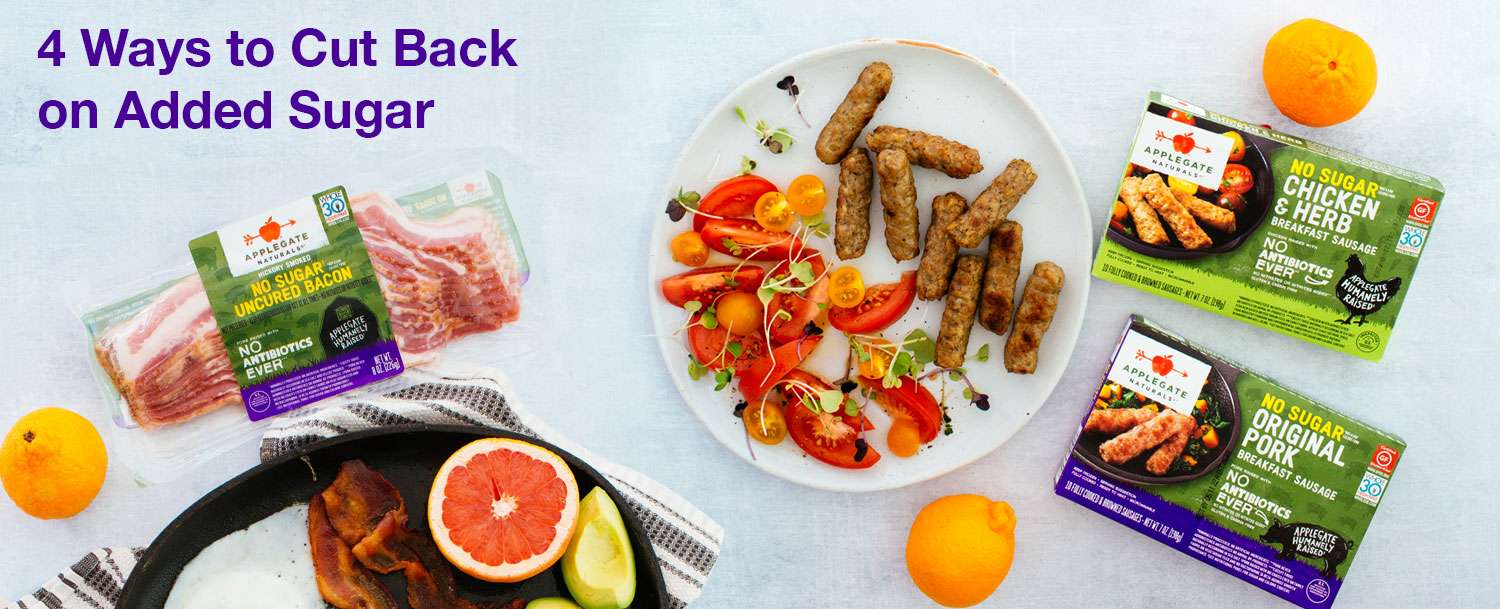 dded sugar is very prevalent in many of the traditional foods we consume over the holidays. From cocktails to cakes to cranberry sauce, the average American typically consumes 22 grams of added sugar a day-and it's safe to assume this number goes up during the holidays.
While holiday foods are eaten for celebration and nostalgia, it's important to be mindful of sugar intake always, and especially when the holidays are over.
Limiting added sugar (not natural sugars like the ones found in fruit) is not only one of the ways you can feel your best in the
New Year, but also something that can benefit your health in the long run.
High-sugar diets have been linked to negative health outcomes like weight gain, inflammation, high blood pressure, and diabetes. The American Heart Association recommends limiting added sugars to 6 teaspoons (25 grams) for women and 9 teaspoons (36 grams) for men.*
Simple Strategies to Cut Back on Added Sugar:
Have a savory breakfast.
One way to cut back on sugar consumption throughout the day is to have something savory for breakfast instead of something sweet. Keeping items on hand like APPLEGATE NATURALS® No Sugar Breakfast Sausage can help you build a nutritious breakfast with protein that will help fuel your day.
Limit sugar-sweetened beverages.
 Sweetened beverages are a main source of sugar in the American diet. Replacing any sugar-sweetened beverages with water or tea is a great way to eat less sugar overall.
Be mindful of baked goods and dessert.
After an indulgent holiday season, one small way to eat less sugar is to cut back on treats and desserts. For some people, this can look like not keeping them in the house, and for others, it might be saving a special dessert for once a week instead of every night.
Read nutrition labels.
These days, sugar is prevalent even in items we wouldn't think would be sweetened with sugar. You'll see on the label that total sugar and added sugar are listed. It's important to choose options that contain no added sugar or that are lower in added sugar. APPLEGATE® offers more than 10 deli meat varieties that have no sugar, making them a great high-protein, no sugar option in the deli department.