Add Big Flavor to Your Holiday Table with These Recipe Ideas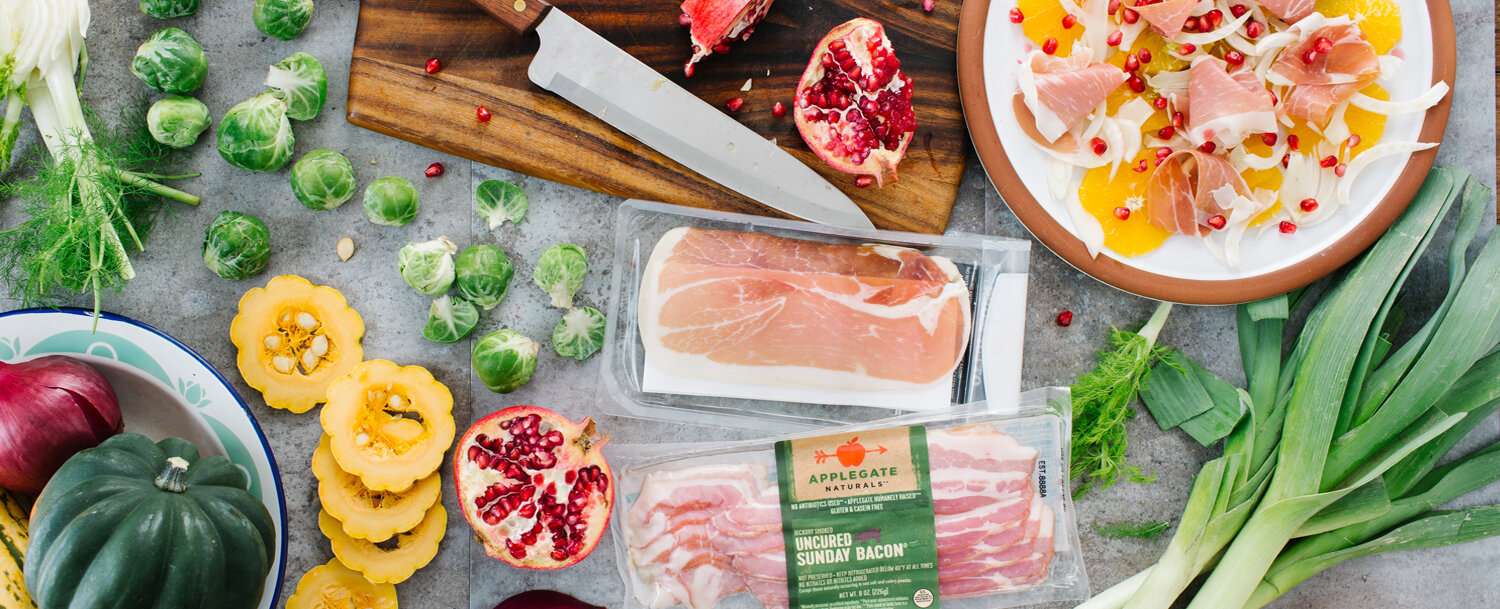 With winter entertaining on the horizon, we're always looking for ways to maximize flavor and make a memorable spread with a modicum of effort. So often we reach for Applegate to add that little something special. Here are some of our favorite dishes that help make your holiday table pop.
1. Appetizers: Looking for some pre-dinner nibble ideas? Why not create a beautiful charcuterie board loaded with savory cured meats and plenty of fresh fruits and veggies—this is a colorful, delicious (and no-cook!) way to keep people from asking how soon dinner will be ready. Other simple, savory favorites are Salami Pinwheels, Bacon-Wrapped Figs and Seeded Cheese Straws. And most of these recipes can be prepped well in advance and stashed in the freezer or fridge until ready to serve. 
2. Side Dishes: Add a subtle twist to some of your tried and true holiday side dishes with these recipes. Instead of green bean casserole, try Green Beans and Pearl Onions with Bacon Vinaigrette. In place of plain-old mashed potatoes, try this make-ahead Cheesy Mashed Potato Gratin. Good luck choosing between this Bread Stuffing with Bacon, Leeks and Apples and Sausage Cornbread Dressing with Green Chiles (is it crazy to make both?!). Looking for something crisp, fresh and very pretty? Consider preparing an Orange, Fennel and Prosciutto Salad.
3. Leftovers: Don't forget to have an extra pack of Applegate Naturals® Sunday Bacon® Brand in your fridge for after the big meal—a few crisp strips will make that Friday afternoon leftover turkey sandwich a thing of glory! For more leftovers suggestions, check out this blog.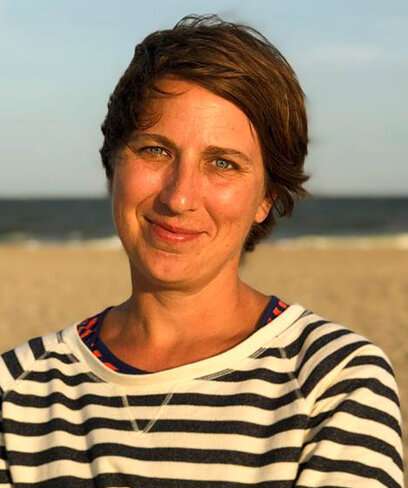 Kate Winslow
Kate Winslow is the author of Onions Etcetera: The Essential Allium Cookbook (Burgess Lea Press, 2017), as well as the co-author of The Agricola Cookbook and Coming Home to Sicily. A former editor at Gourmet magazine, Kate currently works with her husband Guy Ambrosino, a photographer, to test, develop and photograph recipes for cookbooks, magazines and, most fun of all, Applegate! Kate and Guy live along the Delaware River in New Jersey with their 12-year-old son, yellow lab and six chickens. Their work can be seen at kateandguy.com.