Back to School Tips with Chef Vivian Howard
Written by: Victoria Bouloubasis of Markay Media
With the end of summer on the horizon, popping back into a back-to-school routine can be frustrating for kids and parents alike.
But there's no need for brown bag lunches to feel like an extra burden for busy families.
Vivian Howard, the award-winning North Carolina chef and star of PBS's "A Chef's Life," has her hands full. In the midst of writing her second book, opening a third restaurant, and launching a new PBS series, she's also a mom with a set of twins who will be second graders when school resumes this fall.
And when it comes to lunch, the twins are very adamant about their favorite foods. Vivian says her daughter, Flo, is obsessed with cheese (and she judges restaurants on whether or not they serve queso dip — can we blame her?). Theo loves smoked ham and would eat piles of it if he could.
Vivian has mapped out creative ways for her twins to enjoy a variety of packed lunches that are nutritious, fun, and, most importantly, easy on parents. Her tips work for big kids, too.
1. Prep ingredients as soon as you buy them.
For fruit and cold cuts, Vivian re-purposes a large chip and dip container into a one-stop storage compartment. She fills each cup with rolled up slices of meats and cheeses, pepperoni, and pre-cut fruit. "Instead of losing a bunch of lids, this one thing is easier for my kids to manage on their own," she says. The choice is not just practical — it also keeps the fridge clean. "I don't like my kids going into the ham and turkey packages! Because they never close them right, and the juice gets everywhere."
2. Make lunch the night before.
This one's a given, but we often don't make time for it. A few nights a week, let the kids get creative and help make their lunch. You can modify Vivian's roll-up recipe (watch it here) with simple ham and cheese: "They stay fresher and don't fall apart the next day." Toss a freezer pack into the lunch box in the morning, so everything stays crisp and cool.
3. Switch it up.
"We revert to the sandwich idea," says Vivian, "but I think kids like sliced meats, cheeses, and fruit and nuts." Think of it as a kid's personal charcuterie board tailored to their tastes. "I'll look at what other brands are doing," says Vivian of pre-packed supermarket lunch packs, "but put my own healthful ingredients in there."
"The reason we get stuck in a rut is because our kids are very opinionated about what they will and won't eat," she says. "I have this rule that I always give them four or five things — and one is something I know they're not going to want. But sometimes they try it and are surprised. You have to be willing to add something new to their repertoire once a month. Like Applegate Naturals® Genoa Salami, which Theo now loves."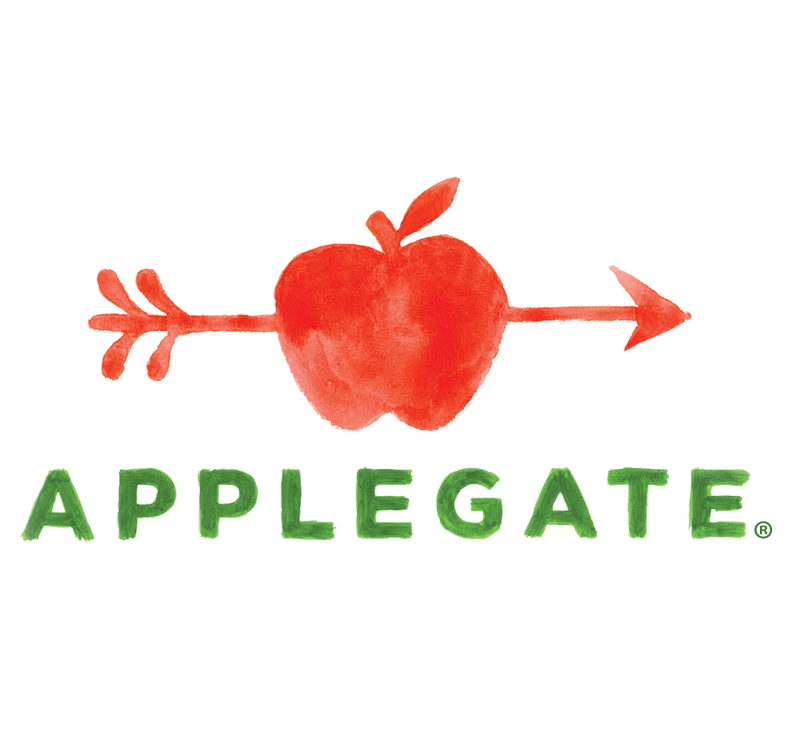 Applegate
Changing The Meat We Eat®: Natural & Organic - No antibiotics, growth hormones, artificial ingredients or chemical nitrites - Humanely Raised - Gluten Free