Cheers to Changemaker Coach Mark Smallwood of Rodale Institute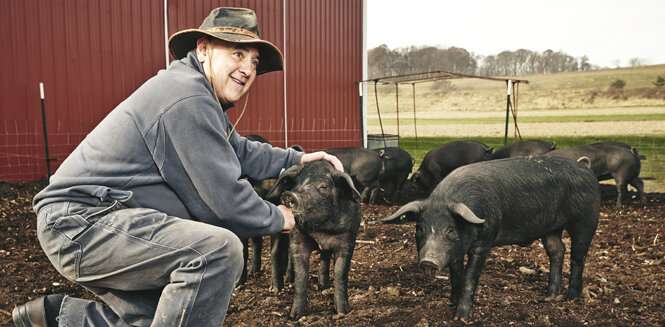 Rodale, according to their passionate Executive Director, Coach Mark Smallwood, was the "birthplace of the organic movement." J.I Rodale, the Rodale Institute's founder, wrote in 1954: "Organic is not a fad."
More than 60 years later, Rodale's mission is to improve the health and well-being of people and the planet through organic leadership. They conduct groundbreaking research in organic agriculture, advocate for policies that support farmers, and educate people about how organic is the safest, healthiest option for people and the planet. "That organic is somehow elitist is an incorrect perception," Coach says, "We are the opposite."
It seems as if Coach and Rodale were made for each other. "I don't really work. This is how I live, this is what I do. I am mission driven. Rodale is a vehicle to create a better world." As a kid, Coach was close with his Slovakian grandmother. "She taught me great respect for the Earth, and for producing our own food," Coach recounts. "Her values of living and eating organically became my values."
At Rodale Institute, Coach works to create change. "How do we make impact?" he asks. The answer? In a huge host of ways.
Rodale works beside Applegate to document and share best practices for small-scale, organic hog production, with the goal to create a model that can be replicated on farms throughout the country. Rodale is one of but a few organizations doing independent agricultural research in the field—they get their hands dirty pioneering pest management, composting, soil health, water treatment, and much more. They save honeybees through healthy hive stewardship. They do a whole lot of ambitious and important work—too much to mention here. "Our children and grandchildren and generations to come will look back on what we do. We want our legacy to be leaving our world a better place."
Applegate is honored to work beside Coach and Rodale, pioneering ways to make food, farmers, and the earth a better place. "Applegate has great respect for us as an institution," Coach says. "Applegate is not just sitting back in corporate America looking at the P&Ls and staring out their windows. They are deeply involved with the organic community. They are living and breathing it."
Do you know a Changemaker who has made a positive difference in the local food community? Submit a nomination for his or her chance to win a $1,000 grant for the non-profit of his or her choosing at www.applegate.com/changemakers today!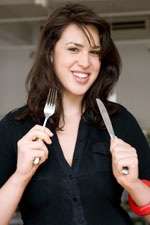 Hannah Howard
Hannah Howard is a food writer who spent her formative years eating, drinking, serving, bartending, hostessing, cooking and managing restaurants. She now writes about delicious things for a living.