Easy Peasy Upcycled Halloween Crafts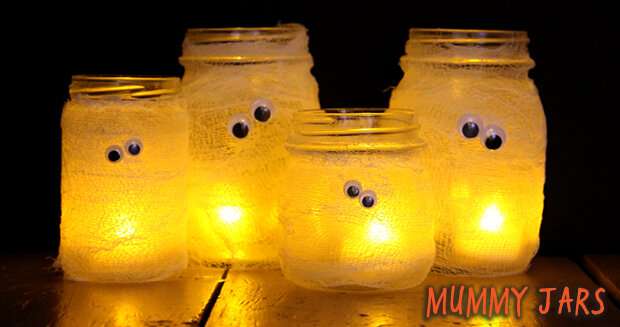 Are you a crafter? Do you see a box of glitter and an old cardboard box and think, I can make something out of that? I wish I could join you, but I'm messy with a glue gun and can barely sew on a button. My DIY projects pretty much stop at simple beauty treatments and two-ingredient perfumes.
But Halloween is a different story! Unless you DIY this holiday, you're forced to buy a whole slew of totally not Fair Trade plastic junk.
Luckily, these Halloween crafts are easy enough for a toddler to manage (with a little help), and they can also help show how much fun upcycling can be!
A great project for this season is Mummy Jars, which I found on the blog Crafts Redesigned. They're adorable additions to any party décor—and they're super easy to make.
To make Mummy Jars, you'll need:
Recycled jars (no lids)

Medical gauze

Mod Podge or white glue

Googly eyes
Brush

LED candle (can add later)
Directions:
Paint the bottle with glue
.
Starting at the bottom, wrap the gauze around the bottle
.
As you wrap, paint glue between the slightly overlapping layers
.
Only use one layer of gauze
.
Once you reach the top, paint over your layers
.
Add googly eyes
.
Set an LED candle inside.
Another fun Halloween craft, especially if the organic milk consumption in your house is anything like it is in mine, is this Spirit Jugs project I found on Spoonful.com. Plus, it's a fun and festive way to recycle those milk jugs!
To make Spirit Jugs, you'll need:
Clean plastic gallon milk jugs with lids on (lids stop them from collapsing when you draw)

Black permanent market

Craft knife

LED candle (can add later)
Directions:
Draw ghost eyes and mouth on the jugs
.
Cut a hole in the back of the jug (parents can do later)
.
Place the LED candle inside
(You can also make several and group them using a string of clear low-wattage holiday lights).
Happy Halloween!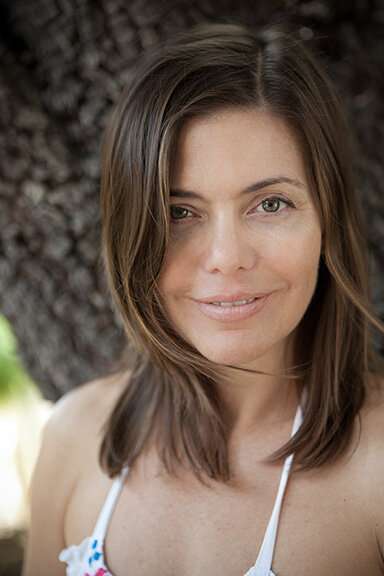 Rachel Lincoln Sarnoff
Better known as "Mommy Greenest," Rachel Lincoln Sarnoff is the former CEO of Healthy Child Healthy World and was editor of Children magazine—before she had three of her own. Want less judgmental, more sustainable parenting advice? Follow her at MommyGreenest.com. Because you shouldn't have to be a scientist to raise healthy kids!
More posts by Rachel Lincoln Sarnoff