Get Your Gluten-Free Grill On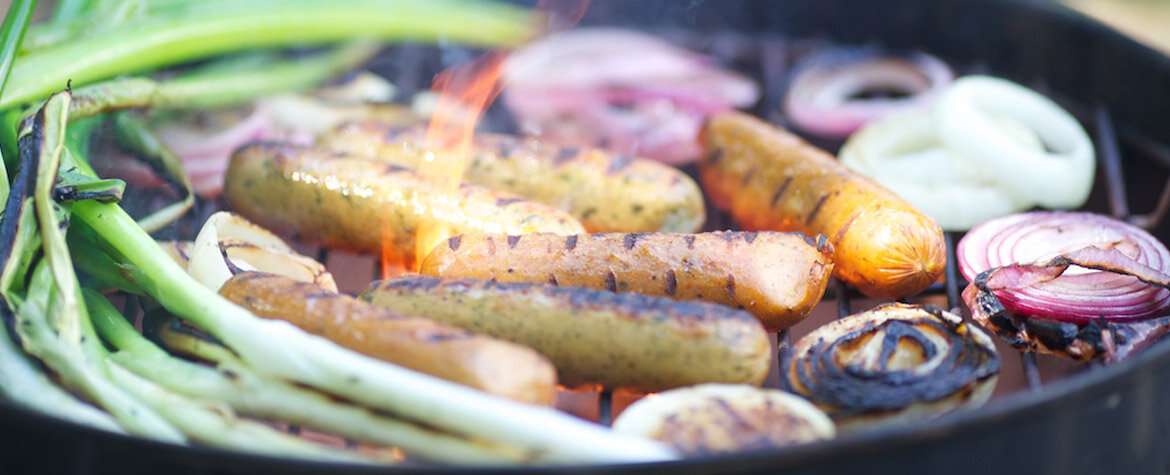 'Tis the season for backyard parties and grilling! Keep your BBQ casual, fun, and down to earth by getting creative with a menu that even your gluten-free guests will love. Simple and fresh are the words that come to mind when we think about an easy summer BBQ, which is why we love this recipe for Grilled Chicken Sausage with Fennel & Apples.
Host a casual outdoor gathering with friends, and accompany the dish with simple beverages and sides, like a pitcher of lemonade, corn on the cob, potato or gluten-free pasta salad, and sliced watermelon. Be sure to start your cookout on a tasty note with a refreshing appetizer such as a platter of crudités, hummus, salsa, and guacamole.
If you're serving a large crowd, this recipe is easy to make without sacrificing taste. The simple combination of fresh apples and fennel adds a touch of sweetness to this savory meal. The perfect answer to your BBQ, the recipe is fancy enough for serving to guests, but with just a handful of ingredients and a few easy steps, it's also effortless enough to serve up in under 30 minutes.
Store leftovers in the fridge and add the grilled sausage on top of a bed of salad dressed with balsamic vinegar and olive oil for lunch the next day. For a week of easy snacks, grill extra fennel to serve with plain Greek yogurt, roasted peanuts, and a drizzle of honey.
Grilled Chicken Sausage with Fennel & Apples

Ingredients
• 1Tbsp. olive oil, plus more for grill grates
• 1 tsp. paprika
• 1 Tbsp. ground pepper
• 1/2 tsp. sea salt
• 1 tsp. dried thyme
• 1 apple, cut into 4 slices
• 2 bulbs of fennel, cut into 1/2 inch slices
• 1 12oz package Applegate Organics® Chicken & Apple Sausage
• 1 head Bibb lettuce, torn

Directions
1. Heat grill to medium-high heat; brush with olive oil. In a bowl, combine 1 Tbsp. olive oil, paprika, pepper, sea salt and thyme; rub olive oil mixture onto apple and fennel slices.
2. Grill sausages and fennel for 4 minutes each, then flip and cook for another 4-6 minutes.
3. Transfer to a serving platter; serve sausage atop a bed of Bibb lettuce topped with chopped apples and grilled fennel.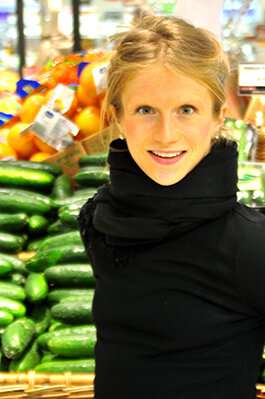 Amie Valpone
Amie Valpone, HHC, AADP is a Manhattan based Personal Chef, Culinary Nutritionist, Professional Recipe Developer and Food Writer specializing in simple Gluten-Free, Dairy-Free 'Clean' recipes for the home cook. She is the Editor-in-Chief of The Healthy Apple and the Publisher and Marketing Director of the online gluten-free magazine, Easy Eats. Follow Amie on Twitter @TheHealthyApple and on Facebook at The Healthy Apple //thehealthyapple.com