How to Pack an Organic Lunch that Your Child will Devour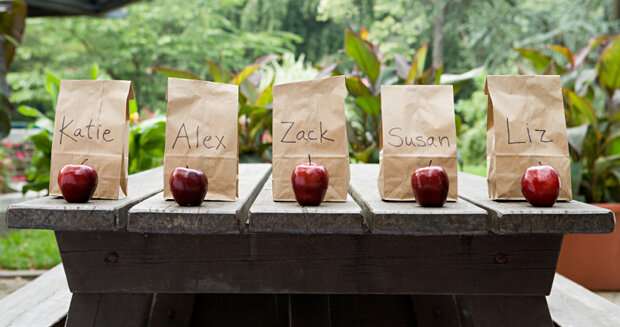 If you send your child to school with a packed lunch each day, you know what a challenge it can be to pack a lunch that is organic, and nutritious. As a parent, finding a lunch solution that is easy to put together each morning, friendly on the environment and your budget is also a major bonus. However, it doesn't matter how healthy and nutritious the lunch that you pack every day is or how organized you are in packing a whole balanced lunch, if your child doesn't eat it. The key is to make the meal so delicious that nothing but an empty lunch box comes home each afternoon. Getting your children involved in eating healthy, can also have a make a huge impact.
Read on to learn my five favorite ways to pack a healthy, organic lunch that your child will devour.
1. Nutritious and Also Delicious
Packing a lunch that is nutritious and delicious is much easier than you may think. I suggest a combination of foods that are naturally sweet, savory, crunchy and delicious and making the best choices overall. When it comes to grains, whole grains are the best choice and packed with fiber. When it comes to fruit and vegetables, I suggest buying produce that is organic, local and in season, since it will be the sweetest. For a crunchy texture, I love to add a handful of nuts and seeds.
Some great examples of foods that are nutritious and delicious include:
· Almond or soy butter
· Organic cheese
· Hummus
· Edamame
· Nuts and seeds
· Dried Fruit
· Cherry tomatoes
· Organic yogurt
· Fresh fruit and vegetables
2. Creativity is Key
When it comes to designing your child's lunch menu, think outside of the bread. Just because you are sending a packed lunch, does not mean that you have to send a sandwich every day. Don't get me wrong, I have nothing against sandwiches – in fact, I think that there are many fantastic sandwich choices available. However, thinking outside of the sandwich will give you many more options when packing a school lunch. Take a look at the school menu, if your child's classmates will be eating pizza on a particular day; why not whip up a quick whole wheat pita, topped with organic marinara sauce, mozzarella and fresh vegetables. Place it under the broiler for a couple of minutes and your child will have a healthy, nutritious pizza that they can heat up at school or eat as is. Other ideas include making your child's lunches look fun, it is super easy to add olive eyes to a child's sandwich, a pepperoni smile on a pizza or a rainbow of sliced fruits.
3.  Some Like It Hot
My son is a huge fan of a hot lunch – and since his classroom has a microwave, sending a lunch that he can heat up has had a huge impact on getting him to eat all of his lunch, every day. If your child's school doesn't have a microwave, you can also invest in a nice-quality thermos that will keep your child's lunch warm till mid-day. I like to make burritos for my son; I pack them full of organic chicken, fish, or tofu, and top with beans, vegetables and cheese. I place them in a microwave safe container that he can place directly in the microwave to reheat and then eat from. Some of his other favorites include; homemade breakfast burritos, leftover spaghetti or lasagna and fish or shrimp tacos.
4. Fill Them Up
Packing a lunch that is filling and gives your child the energy they need to do well at school is essential. When designing a menu plan with your children include an item from each of these categories; a combination of high-complex carbohydrates, fiber, lean proteins, fruit and vegetables. Some food items to consider are chicken, turkey, hard boiled eggs, tofu, beans, avocado, cheese, brightly colored fruits and vegetables and whole grains. I also like to pack a naturally healthy drink in a reusable mug for my son; his favorites include homemade whole fruit and vegetable smoothies. 
5. Give Them a Choice
Once you have established an organic, nutritious and delicious lunch menu that your child is actually eating, let your children help to decide what to have for lunch each day. Keep a bin in your refrigerator full of fruits, vegetables, high-energy snacks and other whole foods that they can quickly pick from each morning to add to their lunch box. This is also a great idea for keeping snacks at eye-level in the refrigerator and encouraging healthy snacking habits at home. 
Here are my top 7 items to pack in your child's lunchbox every day:
· Protein
· Whole Grain
· Vegetable
· Fruit
· Calcium
· Healthy Fat
· Natural Sweet Treat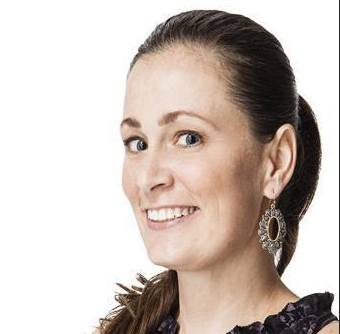 Jennie Lyon
Jennie Lyon is a green lifestyle writer and founder of Sweet Greens a blog which focuses on simple, fun ways for families to go green together. She is also a green lifestyle writer for Inhabitots, Cascadian Farm and is the founder of Jennie Lyon Virtual Assistant Services. She lives on the treasure coast of Florida with her fantastic husband, amazing eleven year old son, an adorable Pug. When she isn't writing about all things green, she enjoys paddleboarding, sailing, traveling, photography, family hikes and the beach. You can also find Jennie on Sweet Greens Facebook Fan Page or on Twitter @SweetGreens.