Last year, the world endured a radical shock. And in few places was that more obvious than in the food system. Shelves were empty. Prices rose. Change, everyone agreed, was necessary.
As we emerge from the thick of the crisis, it is time to put those changes in place, to build a more resilient and equitable food system. Here, at Applegate, that means doing more than simply limiting our impact on the planet. It means pioneering and championing smart, holistic systems that produce quality meat while actually improving the land and the soil.
Applegate is no stranger to changing the way meat is produced. Before Applegate raised the alarm about the dangerous use of antibiotics in livestock, the No Antibiotics label for meat didn't exist. Today, meat raised without antibiotics is a $3 billion dollar market and growing.
Eliminating unnecessary antibiotics at the farm remains a signature issue for Applegate. But, in an era when there are more and more questions being raised about meat, we are re-committing ourselves to relentlessly pursuing smarter and environmentally sound strategies to produce it.
To that end, we've been working hard to grow sales of our organic products, which jumped 15 percent last year and 70 percent over the last five years. The Organic standard prohibits the use of antibiotics and growth hormones in livestock--which we do in all our products--but it also mandates animals must have outdoor access and grazing animals are on pasture and that the feed animals are given is grown without synthetic nitrogen fertilizer, a key contributor to greenhouse-gas emissions.
We also have some exciting new projects. In the coming weeks, we will debut a new line of sausage meat made from a mix of heritage-breed hogs. The farms raise hogs outdoors, on pasture, where they have the opportunity to root, wallow and get plenty of fresh air and exercise.
We also partnered this year with the Center for Responsible Business at the University of California Berkeley Hass School of Business to study the potential of a 100% carbon neutral hotdog. The research set us on a path to create a new line of hot dogs made from certified regeneratively sourced grass-fed beef. (Stay tuned!)
We are proud of the progress we've made and our continued bold ambitions. But we are also humbled by the knowledge that there is still a long road ahead.
Take our efforts to eliminate GMOs from our supply chain. In 2015, we removed all GMO ingredients from our products and in 2016, we set out a goal to get every Applegate product third-party verified as Non-GMO by the end of 2020. That didn't happen. And I want to explain why.
Meat products certified as non-GMO means that the animals do not eat feed that contains genetically modified ingredients. It also requires that every touchpoint along the supply chain is certified too: from where feed is stored to the trucks it's transported in and the facilities it's manufactured in. The cattle for our hotdogs and roast beef are 100 percent grass-fed, so there's no problem there. But hogs, turkeys and chickens eat feed made primarily of corn and soybeans, and in the United States today more than 90 percent of those crops are genetically engineered varieties. In short, the high costs of certification and the limited amount of feed available resulted in a price that our non-organic farmers just couldn't afford.
We still believe growing non-GMO crops is an important path to building a more holistic and sustainable food system, with less monocropping and fewer pesticides. We are working with farmers to demonstrate the value of growing non-GMO crops and feeding them to their animals. Too often, companies try to give consumers what they want simply by demanding more of farmers, who already struggle to stay profitable. We see our farmers as partners, and we cannot succeed unless they do. To that end, we are finding creative and economically sound ways to help farmers embrace non-GMO feed; for example, identifying alternative high-quality, nutritious animal feeds to replace farmers' reliance on corn and soybeans. We don't know when we will reach the end of this journey, but we promise to be transparent about our progress and the challenges that remain.
We know that there are a lot of loud voices saying that meat should be canceled; after all, it's the latest environmental villain. And there are problems in the industry. But for more than 30 years our mission has been Changing The Meat We Eat®, and we remain committed to solving them. Each year, I will report on our progress and you can find more about our efforts on our mission page. We hope you will join us on the journey to create smart, holistic agricultural systems that let us all "meat responsibly."
Sincerely,
John Ghingo
President, Applegate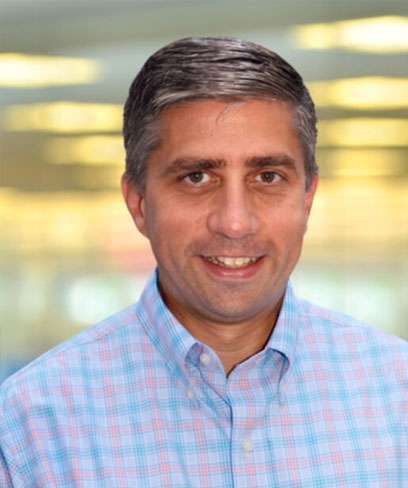 John Ghingo
John Ghingo is the President of Applegate and responsible for driving the brand's mission- Changing The Meat We Eat® - forward. Passionate about the natural and organic food space, he leads and inspires the Applegate team to create cleaner, crave-able food, improve animal welfare standards, and help restore the food system.