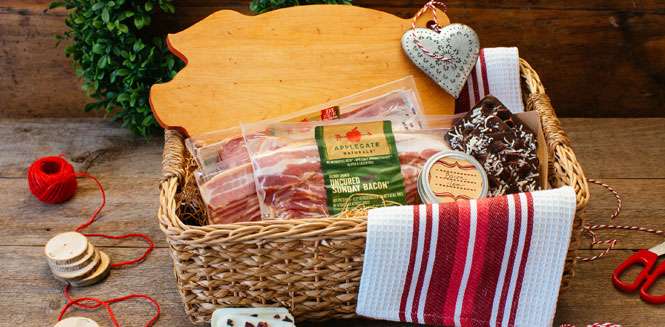 This is the gift for those who love bacon above all else.
Must-adds:
Round out this basket for the bacon aficionado in your life with:
A fluffy tea towel 
A pig-shaped cutting board 
BONUS POINTS: Take the bacon theme even further and include a selection of homemade candied bacon. We especially like: 
PREMIUM UPGRADES: Our favorite way to cook bacon is in the oven—it's a great way to multitask while you're flipping pancakes on the stove. 
A heavy stainless steel rimmed baking sheet gets the job done easily and is a gift that will get used almost daily.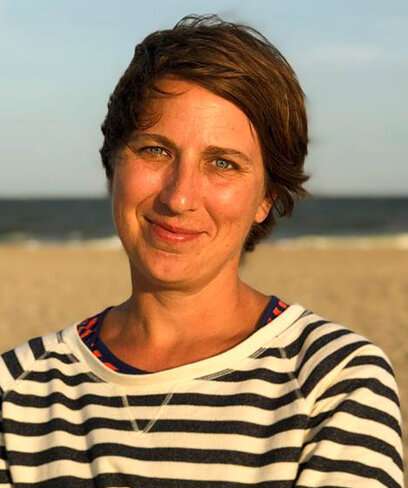 Kate Winslow
Kate Winslow is the author of Onions Etcetera: The Essential Allium Cookbook (Burgess Lea Press, 2017), as well as the co-author of The Agricola Cookbook and Coming Home to Sicily. A former editor at Gourmet magazine, Kate currently works with her husband Guy Ambrosino, a photographer, to test, develop and photograph recipes for cookbooks, magazines and, most fun of all, Applegate! Kate and Guy live along the Delaware River in New Jersey with their 12-year-old son, yellow lab and six chickens. Their work can be seen at kateandguy.com.