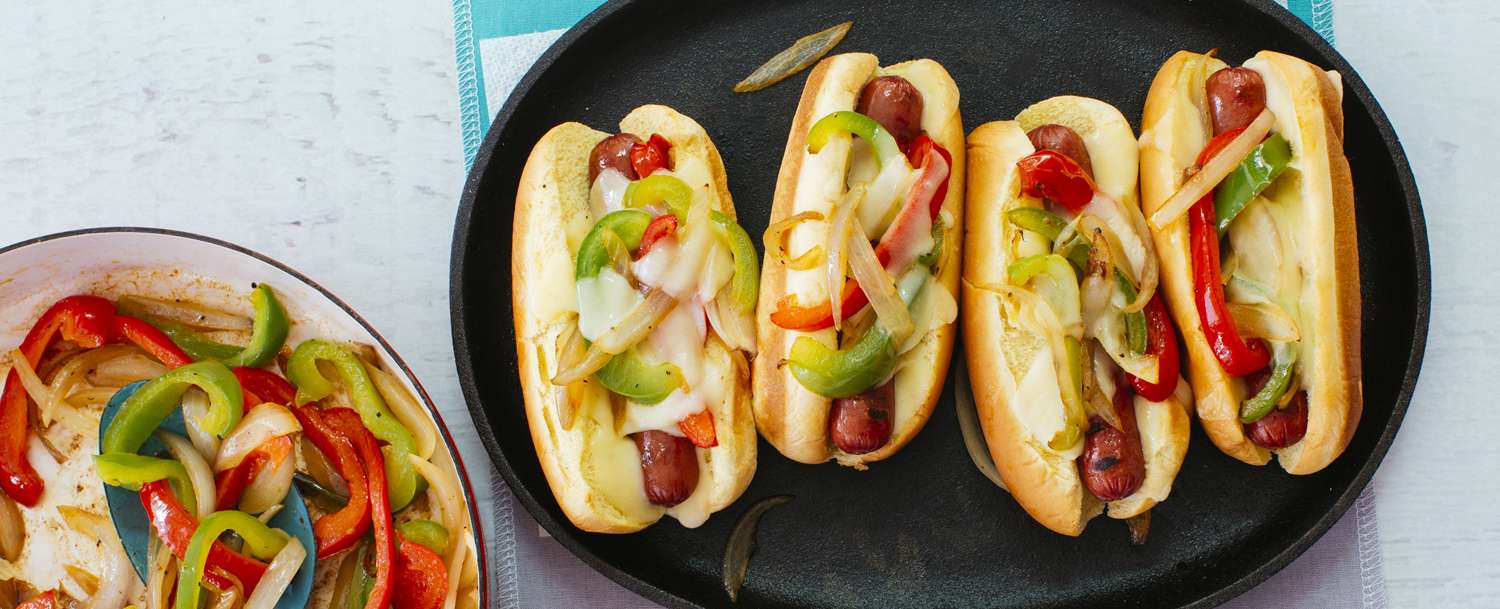 Cheesesteak...but make it a hot dog!
6 Hot Dogs | Total Time: Less Than 30 Mins
Ingredients
1 tablespoon olive oil
1 small red onion, thinly sliced
1 small red bell pepper, cored and sliced
1 small green bell pepper, cored and sliced
Kosher salt and freshly ground black pepper
1 package APPLEGATE ORGANICS® THE GREAT ORGANIC UNCURED BEEF HOT DOG™
6 hot dog buns
6 slices American cheese
Instructions
Heat the olive oil in a medium skillet over moderately high heat. Add the onions and peppers and cook, stirring occasionally, until softened, 8–10 minutes. Remove from the heat and season with salt and pepper.
Grill the hot dogs according to package instructions. Place the grilled hot dogs in the buns and top with the pepper and onion mixture. Lay a slice of cheese over each (break it into pieces to help it fit, if necessary). Run the hot dogs under the broiler until cheese melts. Serve at once.