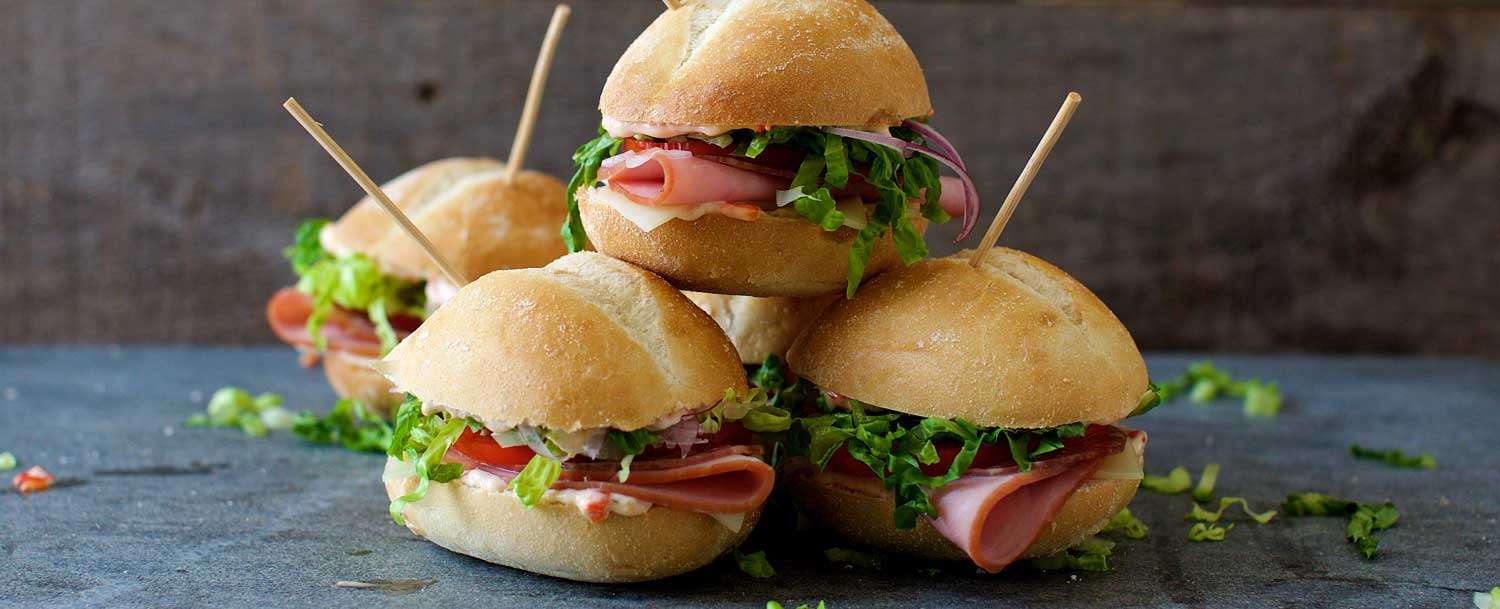 Whether for your kid's lunch or a big party, these mini Italian subs will be a hit.
Makes 8 mini sandwiches, serves 4 to 8 | Total Time: Less Than 15 Mins
Instructions
In a small bowl, stir together the mayonnaise, peppadews, garlic and oregano. Spread the mixture on the insides of the rolls. 
Divide the ham, salami and provolone evenly between the rolls. Top with the tomatoes, lettuce and red onion, if using. 
Close the sandwiches and secure with a wooden pick if desired.