Nopales, Cotija Cheese, and Guajillo Chile Sauce Hot Dog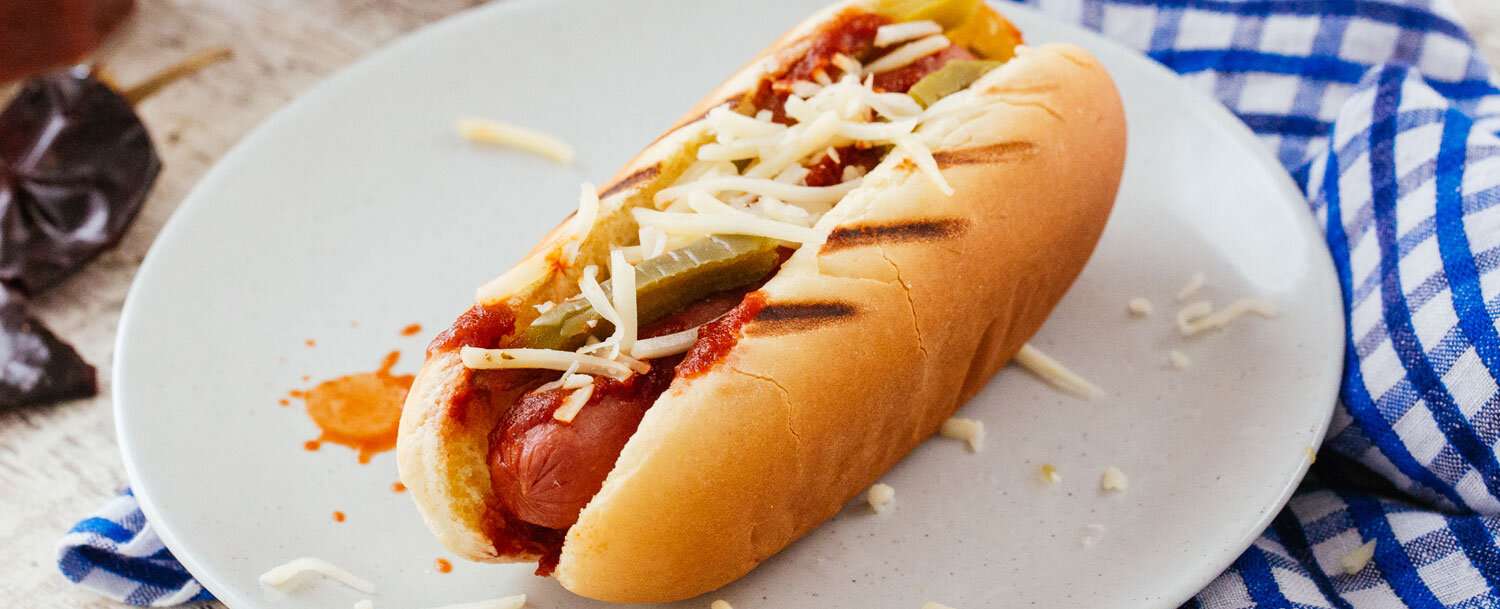 Nopales (also known as cactus paddles) are most commonly used in Mexican cuisine and resemble the taste of green beans or asparagus. We've used nopales as a hot dog topping and paired it with other ingredients that can be found in Sonoran cuisine like Cotija cheese.
8 Topped Hot Dogs | Total Time: Less Than 30 Mins
Ingredients
For Hot Dogs, Nopales, and Cotija Cheese:
• 1 pack Applegate Hot Dogs – Applegate Organics® The Great Organic Uncured Beef Hot Dog™ Brand
• 1 pack of your Favorite Hot Dog Buns
• 1 - 15oz. jar prepared Nopales
• 1 – 7oz. wedge Cotija Cheese 
For Guajillo Sauce:
• 8 Guajillo Chilies, dry, stemmed, seeded, and torn into pieces
• 1- 14.5oz. can of Fire Roasted Diced Tomatoes
• 3- Garlic Cloves, peeled and chopped
• 1 Cup- Hot Water
• 1 Fresh Lime
Instructions
Nopales and Cotija Cheese:
1. Drain jar of Nopales, set aside.
2. Grate wedge of Cotija Cheese, set aside.
Guajillo Sauce:
1. Toast chilies in a dry skillet, about 20 seconds per side. Transfer them to a bowl with hot tap water. Cover the bowl to allow to steam for 20 minutes.
2. Using tongs, transfer chilies to blender. Add 1 cup of the water to the blender. Add the tomatoes and garlic to the blender. Puree, then strain through a mesh strainer.
3. Cook puree in a medium sauce pan for about 5-7 minutes, until hot and slightly thickened. Add juice of half of the lime.
Assembly:
1. Prepare hot dog to your liking. Place on bun.
2. Top each hot dog with 4-5 strips of Nopales
3. Add desired amount of Guajillo sauce to each hot dog
4. Sprinkle Cotija cheese on top of each hot dog.