Triple-Chocolate Fudgy Snack Bars
Back to school and back to work means back to tight schedules, activities, and deadlines. I think some snacks are definitely in order, don't you?
I usually keep some store-bought snack bars on hand, but lately, I've started making my own. It's cheaper, and allows me to control the ingredients that go into each bar. Plus, I like the versatility. Depending on our moods and what's in the cupboard, I can modify a snack bar recipe to be any flavor for the week. I can even make them any size or shape I like from full-size bars to bite-size truffles.
This week, my mood was chocolate, and we had three types of chocolate in the cupboard to work with: dairy-free semi-sweet chocolate chips, cacao nibs, and cocoa powder. So, I decided to use all three! For the size, I went for mini-bars; like the size of those Halloween candy bars, only way, way healthier.
Though these bars pack in a triple-dose of chocolate, they are date-sweetened, gluten-free, and dairy-free. The nuts add a little protein while the fruit and chocolate provide some all-natural, quick and tasty energy. As an added bonus, these healthy snack bars are safe for those peanut-free policies.
Triple-Chocolate Fudgy Snack Bars
This recipe can easily be customized to your tastes. If cashews aren't your game, use you're your favorite nut, or even seeds. You can swap the cocoa powder for carob or even a vanilla non-dairy milk powder or protein powder. The sky's the limit! Note that the cacao nibs add a nice crunch to the bars, but chocolate chips alone will certainly be delicious, too.
Ingredients:
• 1 cup (140 grams) cashews
• 16 dates (approximately 320 grams)
• 1 tablespoon melted, warm coconut oil
• 1 teaspoon vanilla extract
• 1/3 cup cocoa powder, or more to taste
• 1/16 teaspoon salt, or to taste
• Up to ½ cup dairy-free dark or semi-sweet chocolate chips (mini if you've got them), cacao nibs, or a combination of the two (for the triple chocolate effect)
Instructions:
1. Grind the cashews in a spice grinder or food processor. They will turn into a coarse flour; if a few little chunks remain, it's all good.
2. Place the dates in a bowl or in your food processor with the oil and vanilla. Mash with a fork, or combine with a food processor.
3. Add the ground cashews, cocoa powder, and salt, and mash or blend until everything is well-combined.
4. Stir/press in the chips and/or nibs.
5. Shape the mixture into balls or press it out onto a cutting board lined with parchment paper and gently cut into bars (big or small).
6. Store them in the refrigerator for one week (they will keep for the day in a lunch box), or the freezer for up to a few months.
Note: It is best to use dates that are fairly fresh. If your dates are a bit dry, you can soak them in water for 5 to 10 minutes, drain, and then add them to the recipe. This will reduce the shelf-life a little.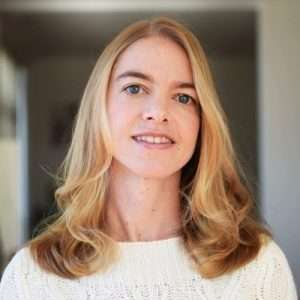 Alisa Fleming
Alisa Fleming is the founder of the largest dairy-free website, Go Dairy Free, and author of the best-selling special diet book, Go Dairy Free: The Guide and Cookbook for Milk Allergies, Lactose Intolerance, and Casein-Free Living. Alisa is also a freelance writer for several health-oriented publications and a recipe creator for the natural food industry with an emphasis on dairy-free living and other special diets. www.godairyfree.org