Bacon-Wrapped Pimiento Cheese Jalapeños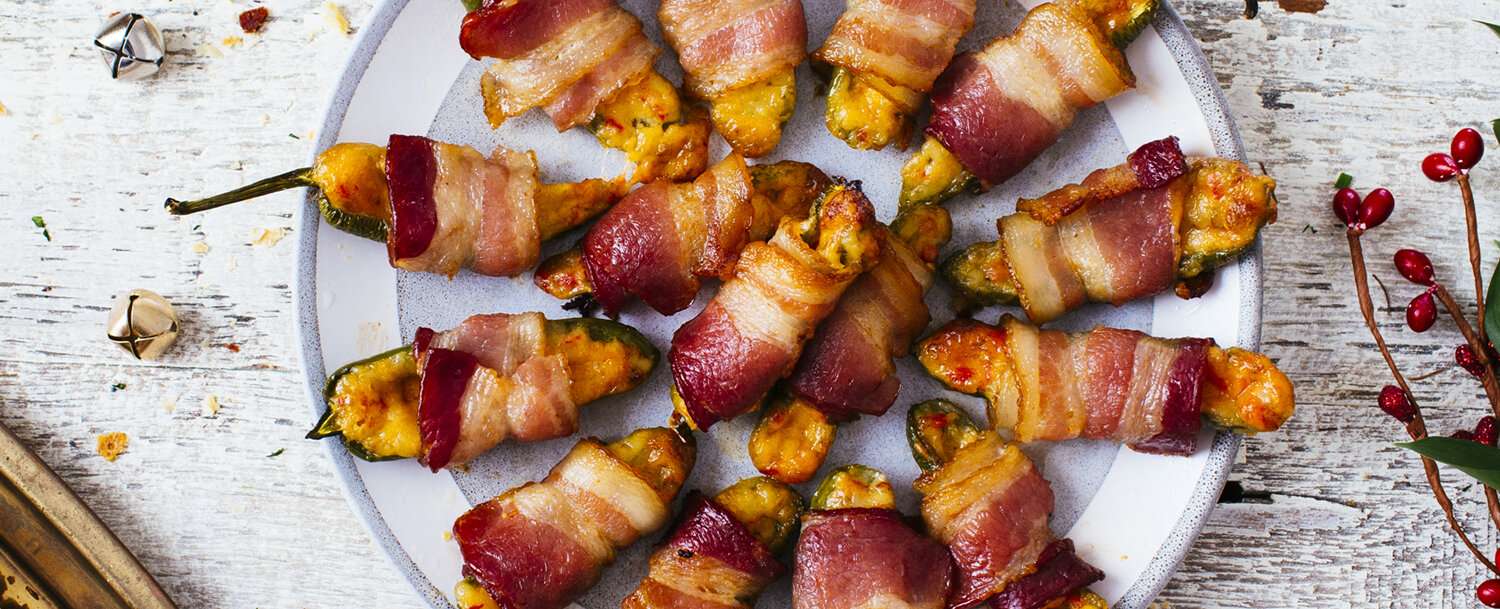 Cutting out the ribs and seeds of the jalapeños will lessen their heat, but part of the fun of these bacon-wrapped wonders is the glow you get from the capsicum's heat. If you want to keep these very mild, use the multi-colored bell peppers that you can find bagged at the grocery store.
Makes 24 | Total Time: Less Than 60 Mins
Instructions
Preheat the oven to 400°F. Line a baking sheet with parchment paper.
Cut the jalapeños in half lengthwise; scrape out the ribs and seeds.
Fill each jalapeño half with pimiento cheese, smoothing the top (press on the mixture to fill the pepper completely).
Wrap a piece of bacon around each filled jalapeño, securing it with a wooden pick. Arrange on the baking sheet.
Bake until bacon is crisp, 20 to 25 minutes. Remove from the oven and serve hot (remove wooden pick before serving if you like).