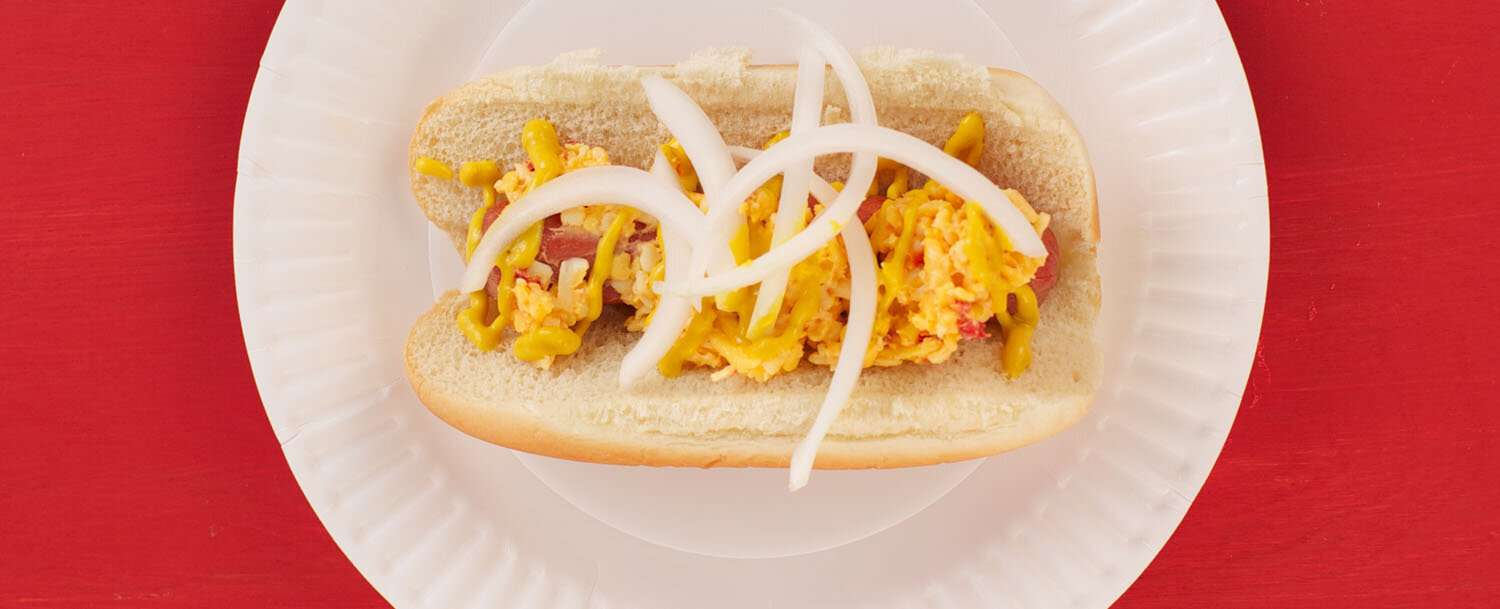 Columbia, SC Dog: Pimiento Cheese, Yellow Mustard and Diced Onions
Pimiento cheese is a Southern classic, and its sharp creaminess turns out to be a natural with hot dogs.
Makes 8 | Total Time: More Than 60 Mins
Ingredients
Hot Dogs
1 package hot dog buns, toasted
Pimiento Cheese (see recipe below)
Yellow mustard
1 small sweet onion, finely diced
Pimiento Cheese
4 ounces extra-sharp white cheddar, finely grated
4 ounces extra-sharp yellow cheddar, finely grated
½ cup pimientos, drained and finely chopped
½ cup mayonnaise
Salt and pepper
Instructions
Hot Dogs
Grill hot dogs to desired doneness.
Arrange hot dogs in toasted buns and spread a spoonful of pimiento cheese over each.
Top each with a drizzle of mustard and a scattering of onions
Pimiento Cheese
This classic Southern spread is equally delicious with crackers or crudités or as a sandwich spread—try it with grilled chicken breast, ripe tomatoes, thinly sliced onions, and crisp lettuce.
Makes about 1½ cups
Combine the cheeses, pimientos, and mayonnaise in a mixing bowl and stir together well.
Season to taste with salt and plenty of pepper.
Pack into a small crock and wrap tightly in plastic wrap.
Refrigerate for at least 3 hours for flavors to develop.
Bring to room temperature before serving.