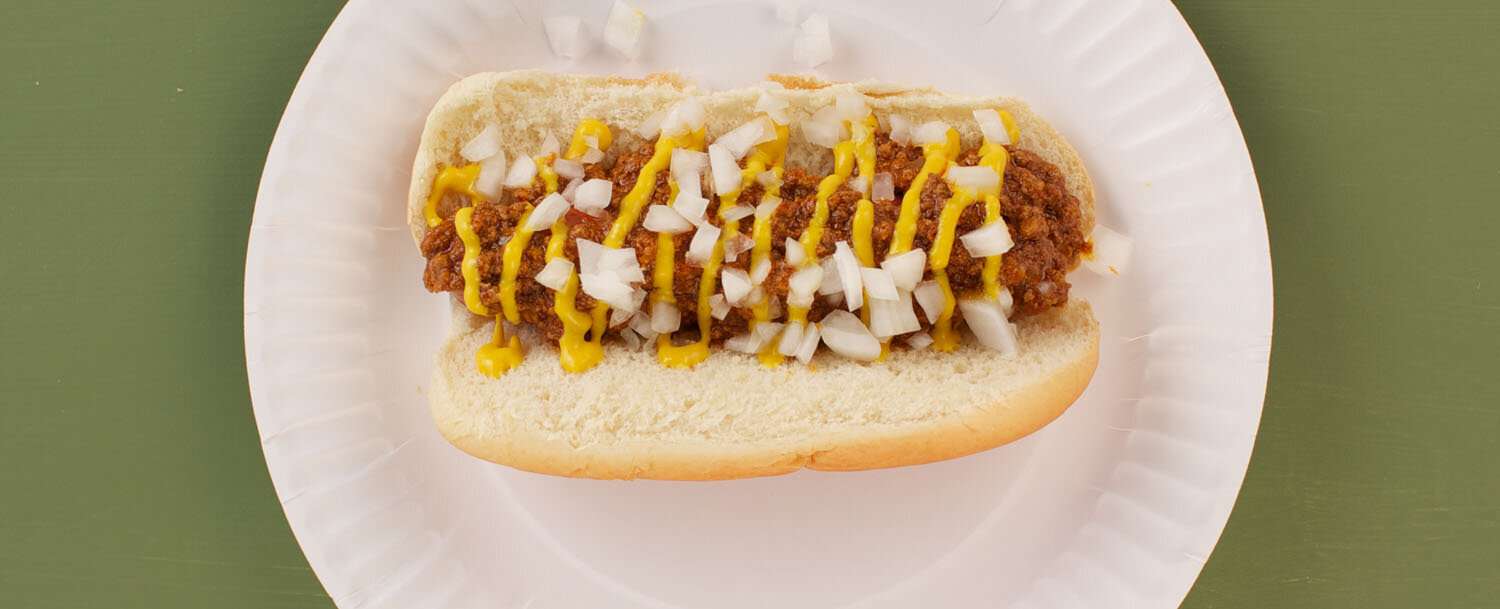 Detroit Dog: Coney Sauce, Mustard and Onions
The Greek diners of Detroit introduced the beef chili known as Coney sauce to the area, and every hot dog stand has its own version.
Makes 8 | Total Time: More Than 60 Mins
Ingredients
Hot Dogs
1 package hot dog buns, toasted
Coney Sauce (see recipe below)
Yellow mustard
1 yellow onion, chopped
Coney Sauce
1 pound ground beef (80/20)
3 cups water
2 tablespoons tomato paste
1 small onion, minced
1 large garlic clove, minced
1 bay leaf
2 tablespoons chili powder
1 tablespoon paprika
1 teaspoon curry powder
1 teaspoon salt
1 teaspoon ground cumin
2 tablespoons finely ground cornmeal
Instructions
Coney Sauce
For even better flavor, make this mild, fine-grained chili ahead of time and reheat just before serving.
Makes about 4 cups
Combine the beef and the water in a heavy saucepan and stir together, breaking up the beef into very fine pieces.
Add the remaining ingredients and stir to combine well.
Bring to a boil over medium-high heat, then reduce heat to low and simmer until thickened and well flavored, about 50 minutes.
Taste and adjust the seasonings. 
 Hot Dogs
Grill hot dogs to desired doneness.
Arrange hot dogs in toasted buns.
Top each hot dog with plenty of Coney sauce, followed by a drizzle of mustard and a scattering of chopped onions.