Farmhouse Chicken Casserole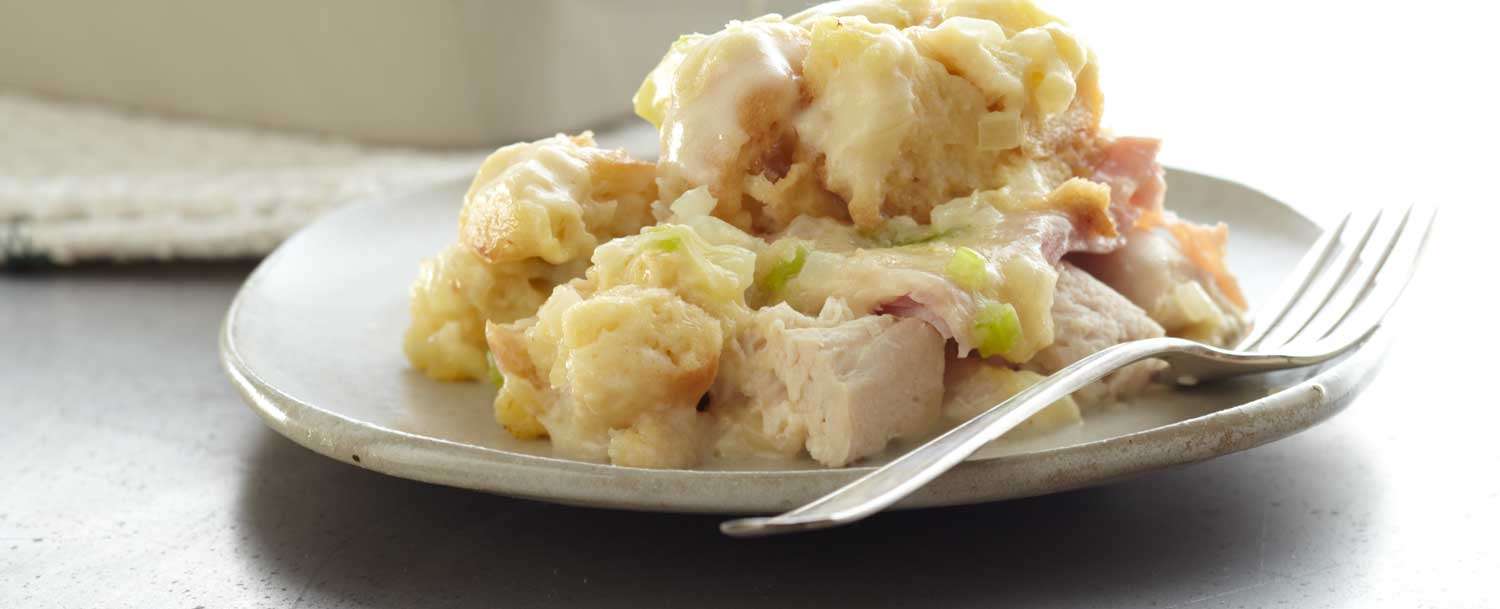 Whether you're the kind of person who says "stuffing" or the kind who says "filling" … all can come together over this amazing chicken casserole!
Serves 8 | Total Time: More Than 60 Mins
Ingredients
Sauce
3 tablespoon butter
2 tablespoon plus 1 tsp. flour
1/4 cup milk
1/4 cup light cream
1 1/2 cups chicken broth
Filling
10 cups bread cubes
2 eggs
2 cup milk
1 medium onion
1 stalk celery
½ cup butter
Instructions
To make sauce:
Melt butter in pan, blend in the flour.
Add milk, cream and broth.
Cook and stir until it thickens and comes to a boil.
Reduce heat.
Add salt and pepper to taste.
To make filling:
Sauté onion and celery in the butter.
Mix remaining filling ingredients with butter mixture.
In a glass 9x13 baking dish, place half of the sauce mixture, then layer chicken, ham, cheese, and filling.
Put remaining sauce on top.
Bake at 350 degrees for 1 hour.