Pepperoni Pasta with Asparagus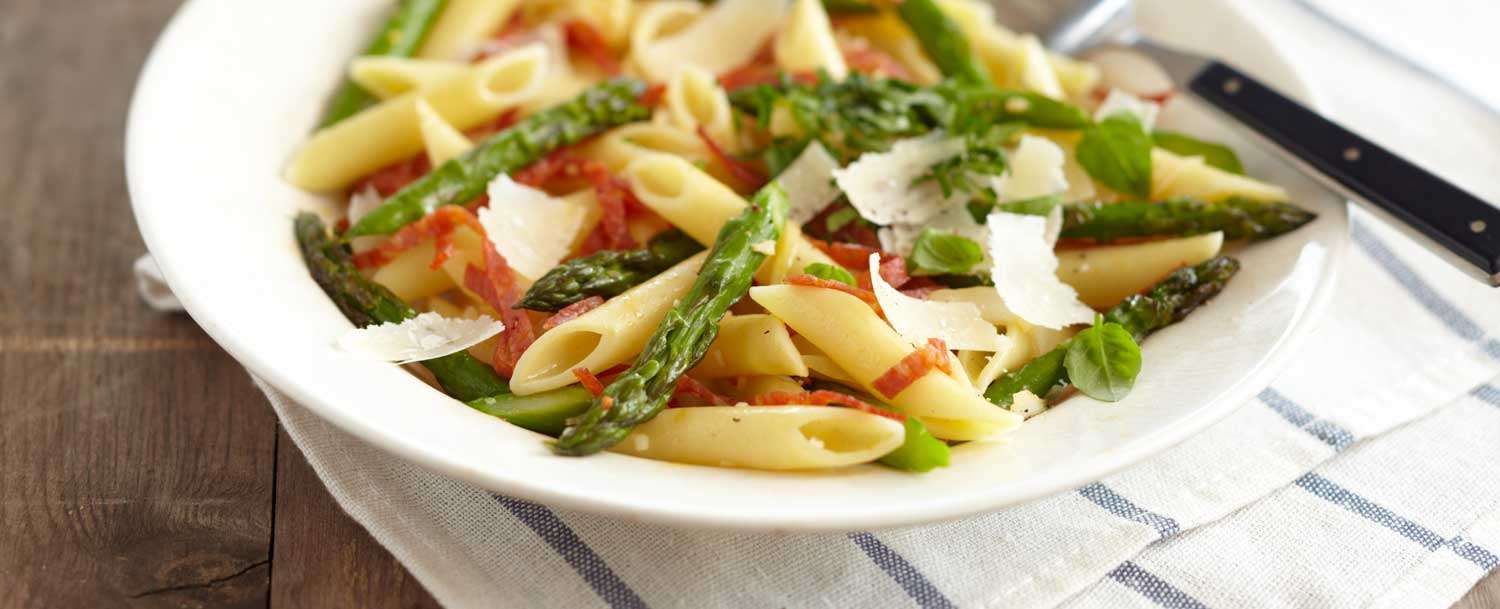 Get the fresh, light taste of spring with this recipe. This simple to make pasta dish combines ripe asparagus, fresh basil, and all-pork pepperoni for a pleasant and satisfying entree. 
Watch our video for some great tips!
Serves 4
Total Time: Less Than 30 Mins
Instructions
Lightly sauté the onion, pepperoni and asparagus.
Then add the garlic, making sure not to burn so the garlic stays sweet.
While asparagus is still a bit crunchy you want to add pasta water and white wine and let simmer for 2 - 3 minutes.
Then add your cooked pasta and stir mixture around to add body and to bind the dish.
Finish off with your chopped parsley and basil leaves.
Add parmesan to taste and top off with a little bit of olive oil.