Bacon-Wrapped Tater Tots with Onion Dip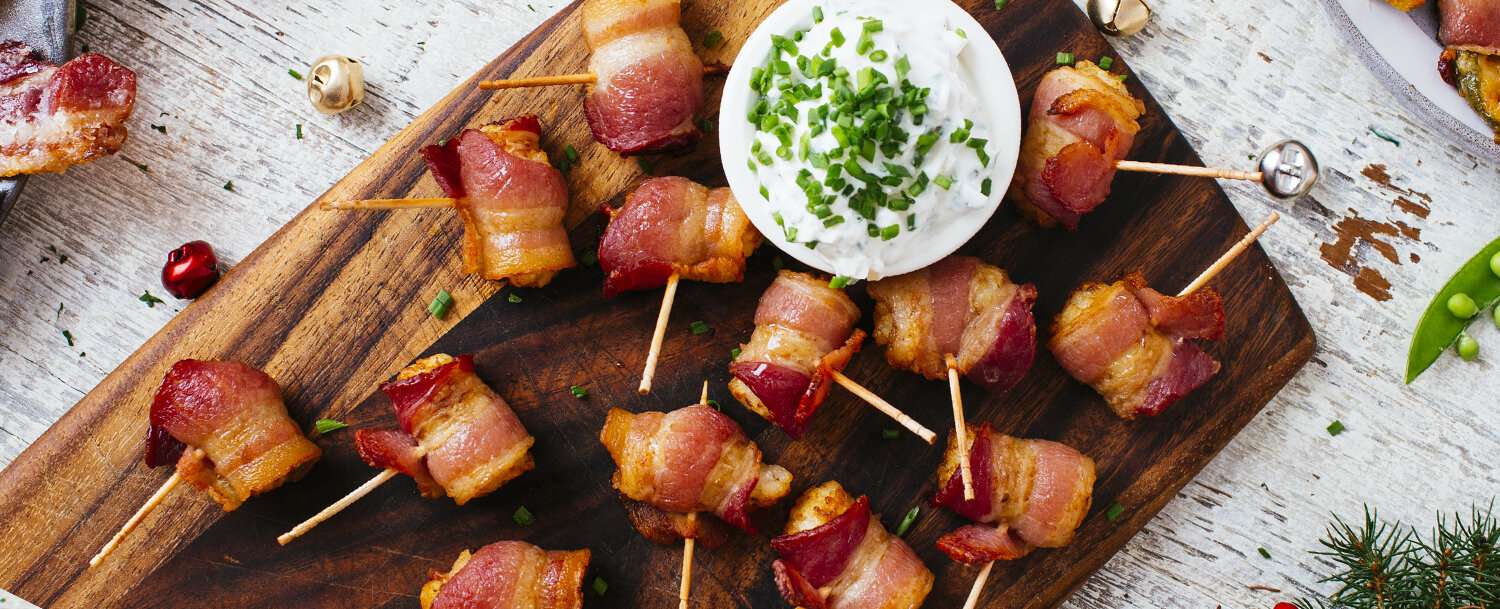 The perfect game day appetizer, these little bites deliver big flavor with very little work.
Makes 36 | Total Time: Less Than 60 Mins
Ingredients
1 teaspoon olive oil
1 large shallot, finely chopped
1 cup Greek yogurt
2 tablespoons finely chopped fresh chives
½ teaspoon onion powder
Kosher salt and freshly ground black pepper
18 slices Applegate Naturals® Sunday Bacon® Brand
36 tater tots, defrosted slightly
Instructions
To make the onion dip, heat the olive oil in a small skillet over moderate heat. Add the onion and cook, stirring occasionally, until golden, about 5 minutes. Remove from the heat and let cool.
Stir the cooled onion into the yogurt. Add the chives, onion powder and ¼ teaspoon salt and ¼ teaspoon pepper. Stir well. Refrigerate until ready to use. (Dip can be made up to 3 days ahead.)
Preheat the oven to 400°F. Line a large baking sheet with parchment paper.
Cut the bacon slices in half crosswise. Wrap each tater tot in a piece of bacon, securing with a toothpick; arrange on the baking sheet.
Bake the tater tots until the bacon is crisp and browned, 20 to 25 minutes.
Remove from the oven and transfer the tater tots to a platter. Serve at once, with the onion dip on the side.